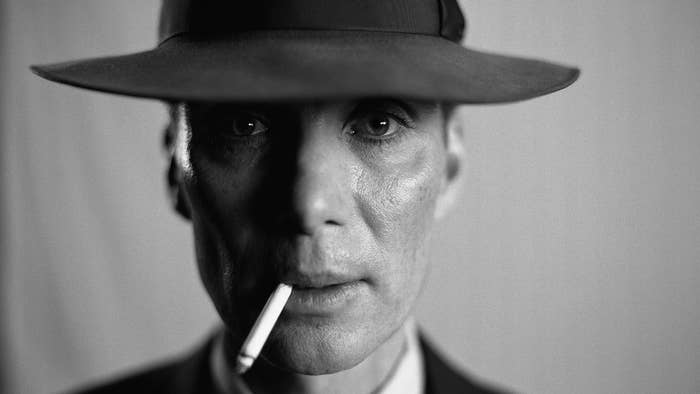 With the dawn of Barbenheimer now just days away, you know what that means—it's time for more first reactions.
Christopher Nolan's Oppenheimer, which like Greta Gerwig's Barbie is opening on July 21, had its Paris premiere at Le Grand Rex on Tuesday. Surrounding the premiere was the usual wave of first reactions from those who have been fortunate enough to get an early viewing of the much-anticipated drama starring Cillian Murphy as physicist J. Robert Oppenheimer.
As expected, early viewers have been left "stunned" by what Nolan has accomplished here. Associated Press film writer Lindsey Bahr, for example, called Oppenheimer "truly a spectacular achievement" and praised the ensemble cast's "nuanced performances."
The film—also starring Emily Blunt, Florence Pugh, Robert Downey Jr., Matt Damon, Kenneth Branagh, and more—has been further praised in similarly glowing first reactions from other film writers as "inventive," "incredible," and "a total knockout." See more below.
While Oppenheimer and Barbie are indeed opening on the same weekend, anyone genuinely trying to pit the two films against each other is missing the larger point here. As Tom Cruise (whose latest Mission: Impossible debuts today) and other champions of the theatrical experince have publicly pointed out, having two great films open on the same weekend simply means we all have the chance to spend more time in the presence of top-tier cinema.
See both, perhaps even on the same day, and marvel at the undeniable beauty of the art form.