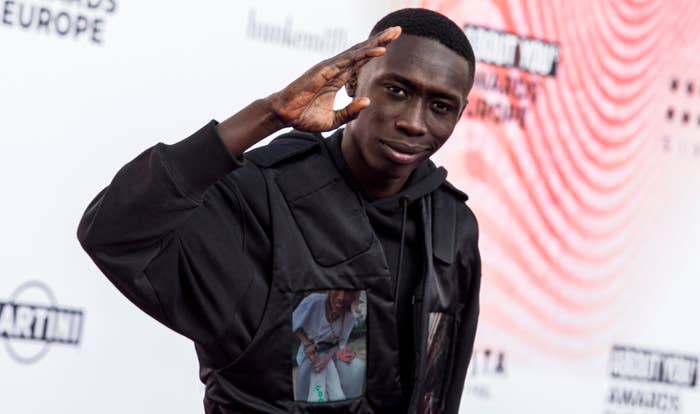 Khaby Lame, a 22-year-old Senegalese-born creator, has officially surpassed Charli D'Amelio to become the most-followed person on TikTok, per The Verge. 
D'Amelio has held the top spot since March 2020, the same month Lame created a TikTok account after he was laid off from a job during the COVID-19 pandemic. With 142.3 million followers, D'Amelio now slots behind Lame, who's held the No. 2 position since July 2021, and who now has 142.7 million followers.
"I am passionate about entertaining and making people laugh since childhood, and I am thankful to TikTok for offering me a global stage to share my passion with the rest of the world," Lame said in 2021, per Variety. "I will continue to work towards my dreams, knowing I can count on a beautiful community ready to cheer me on. Thank you and I love you all!"
According to Lame, his viral "life-hack" videos draw inspiration from Will Smith, Eddie Murphy, French actor Omar Sy, and cartoons.
Speaking withForbes back in March, Lame described himself "as a simple person, but full of ideas and inspiration."
He added, "Making people laugh has always been my biggest passion in life. I have big dreams and will not stop until I have reached them. What I'm doing now is also a dream coming true!"