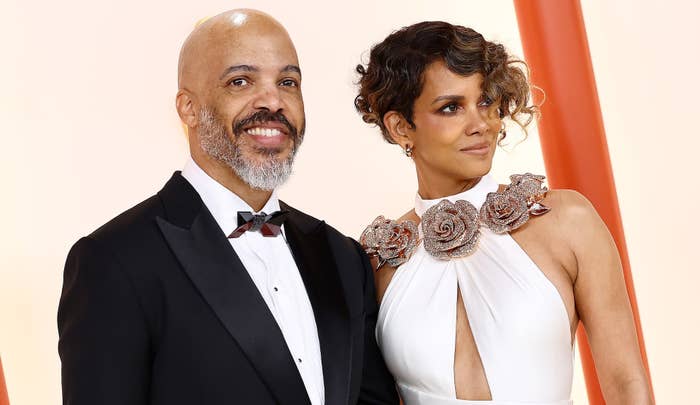 Halle Berry's boyfriend Van Hunt celebrated the actress' birthday by sharing a behind-the-scenes glimpse of the couple's bond.
Hunt, 53, took to Instagram on Monday to pay honor the Oscar-winner's 57th birthday, posting a series of photos featuring him and Berry wearing a variety of masks, skincare and otherwise.
"This is the woman i love," Hunt captioned the post. "Behind the mask, she makes me laugh til i hurt. I see her behind the mask. I always have. Happy bday, my love."
Berry jumped in the comments section to thank her man for letting her embrace her goofy side.
"Thank you Van for always letting me be ME and loving me anyway," Halle wrote.
The two became an item in 2020.
Berry celebrated her birthday by sharing a post on her own Instagram, which featured photos of Halle, Van, and the actress' 15-year-old daughter Nahla having fun at the World of Barbie venue.
"My mini me (but not so mini anymore) and my VanO took me to the World of Barbie for my B-day!" she wrote. "I got to let my inner Barbie soar!!!! I love you guys…thank you!" Photos showed the actress, her daughter, and Hunt each decked out in pink for the Barbie-themed trip.