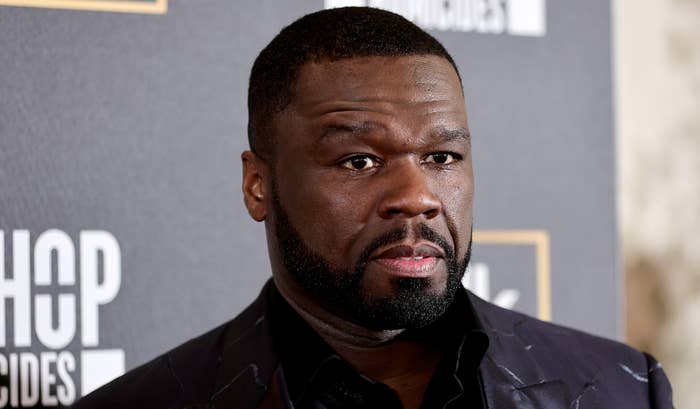 BMF star Demetrius "Lil Meech" Flenory Jr. was arrested on gun charges this week.
TMZ reports Lil Meech was arrested at Fort Lauderdale-Hollywood International Airport on Tuesday for having a gun in his luggage. 
"As for the weapon, our sources say it was a Glock 19 9mm … it wasn't loaded, but cops also found a 15-round magazine. Lil Meech did not have a carry permit," the outlet noted.
Lil Meech was booked into a local jail for introducing a firearm into the sterile area of the airport. 
Shortly after the news was announced, 50 Cent took to social media to comment on Lil Meech's arrest. "What the fvck!" he wrote. "Lil Meech didn't hear them say cut."
It isn't the first time Lil Meech was arrested this year.
Back in May, the actor was arrested for grand theft after allegedly stealing a $250,000 Richard Mille watch.
As previously reported, the alleged robbery took place in February, when Lil Meech put down his $80,000 platinum Rolex toward a payment on the new watch at Miami's Haimov Jewelers. He's accused of not paying the remaining balance and has since been booked on two counts of first-degree grand theft and a separate count of organized fraud on March 14.
Police also accused Meech of trying to swap the watch for another Richard Millie at a different store, despite not owning it in full. He was reportedly released on bond the day he was arrested.