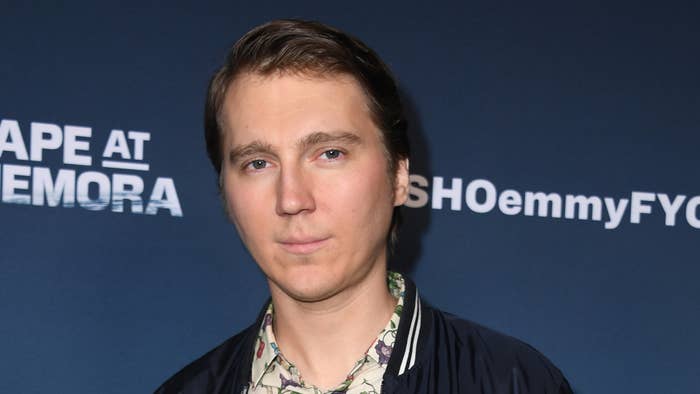 Paul Dano portrays the Riddler in Matt Reeves' The Batman, and in a recent interview he revealed how playing the character impacted his sleep.
Speaking with Entertainment Weekly about his role, which takes inspiration from the real-life Zodiac killer, Dano admitted the "intense" character resulted in some restless nights during production.
"There's a sequence with Peter Sarsgaard's character [Gotham district attorney Gil Colson]. That was intense," Dano said. "There were some nights around that I probably didn't sleep as well as I would've wanted to just because it was a little hard to come down from this character. It takes a lot of energy to get there. And so you almost have to sustain it once you're there because going up and down is kind of hard."
The character looks to be a dramatically different take from any other live-action portrayal of the Riddler, especially Jim Carrey's eccentric take in 1995's Batman Forever. Before filming kicked off, Dano suggested to director and co-writer Reeves that the character should cover himself in plastic wrap. As a serial killer who taunts authorities with elaborate clues, the 37-year-old thought his character would want to avoid leaving any traces of his DNA. Reeves liked the idea so much, they tested it out.
"He took off the mask. He was beet red," Reeves told EW.
Dano added, "My head was just throbbing with heat. I went home that night, after the first full day in that, and I almost couldn't sleep because I was scared of what was happening to my head. It was like compressed from the sweat and the heat and the lack of oxygen. It was a crazy feeling." Thankfully, the production crew was able to find a way to translate the idea to screen without suffocating the There Will Be Blood actor.
Dano also revealed he's wanted to star in a superhero movie for quite some time, but it wasn't until The Batman came along that he decided to get involved. "[I was] waiting for the right one or ones, where you're in collaboration with people and material that excites you. And this was definitely that," he said. "I was totally surprised, frankly, that [the script] was so good. I felt immediately [on] page one, page two, you could tell that the director was seeing the film that they wrote."
Read Dano's full interview with EW here, and look for The Batman when it hits theaters on March 4.