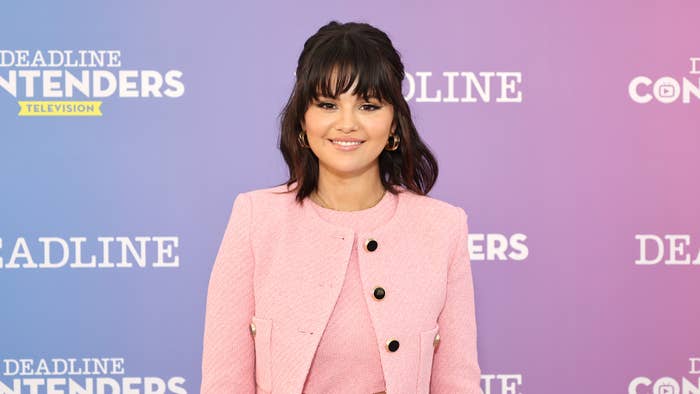 In a post shared on her TikTok Stories, Selena Gomez called out body-shaming trolls who "bitch about" her weight online. 
"So I be trying to stay skinny, but I went to Jack in the Box and I got four tacos, three egg rolls, onion rings, and a spicy chicken sandwich," said the 29-year-old, who currently stars in Only Murders in the Building. "But honestly, I don't care about my weight because people bitch about it anyway: 'You're too small.' 'You're too big.' 'That doesn't fit.' 'Meh meh meh meh.'"
She closed out saying, "Bitch, I am perfect the way I am. Moral of the story? Bye."
This isn't the first time Gomez has responded to body-shamers. In a 2019 interview, she said her health issues resulted in weight fluctuations that drew insensitive remarks online. "I have lupus and deal with kidney issues and high blood pressure, so I deal with a lot of health issues, and for me that's when I really started noticing more of the body image stuff," she said. "So for me, I really started to notice when people started attacking me for that."
Gomez added that medication she takes has contributed to fluctuations in weight. "It's the medication that I have to take for the rest of my life, it depends even on the month, to be honest," she said.
The singer/actress recently opened up about how she has dramatically changed her relationship with the internet over the past four years, and how that change came with big benefits for her mental health. "It has changed my life completely," she said. "I am happier, I am more present, I connect more with people. I understand how powerful the internet is, and in so many ways it's done the best things for the world. But for me, I get to my news that is actually important I get through people in my life."