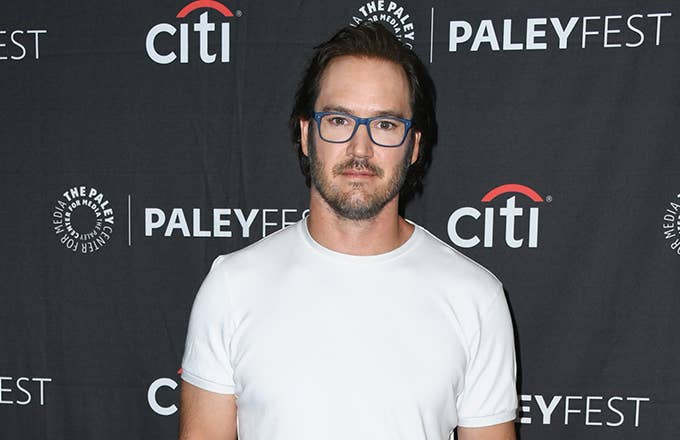 NBC recently detailed the launch of their 'Peacock' streaming service, and it was announced that the company would reboot Saved by the Bell among other franchises for its launch. Mario lopez and Elizabeth Berkley will reportedly reprise their roles from the original series, but Mark-Paul Gosselaar has indicated that he hasn't been asked to join the revival.
"I read it in the trades just like everybody else this morning," he told Variety while at the premiere for Mixed-ish. "Honestly, I was never approached. I woke up to the news this morning with a kind of 'huh' response." He also separately confirmed the news with E!, indicating that there's nothing on the cards for the return of his character Zack Morris just yet.
"I'm on ABC, so it doesn't really fit into that considering Disney Plus, so I understand the business side of things," he continued. "But I had no idea it was that far along." He made sure to add that he would be "interested" in reprising the role, however. The new Saved by the Bell series is set to follow the original cast of characters years after they left high school. While Gosselaar likely won't be returning, the announcement of the series indicated that the plot will feature Zack Morris in some extent, with the character now a California governor.
Whether he will be recast or merely have his name dropped is unclear, thought TMZ reports that Gosselaar is in fact being sought out for the show. According to their sources, his contract for Mixed-ish has been something of a roadblock, but he may make a guest appearance if his schedule allows.