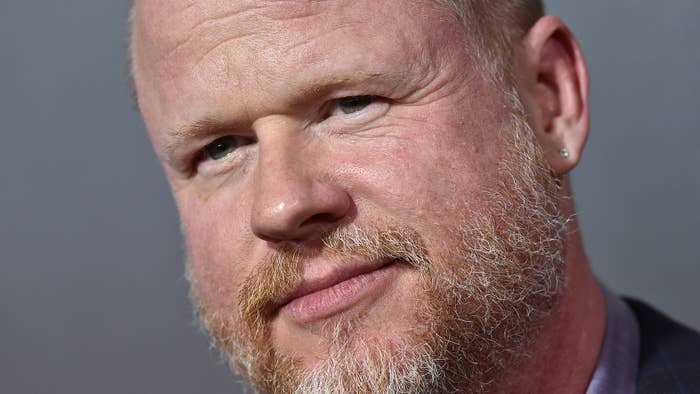 Director and writer Joss Whedon, who controversially took over Justice League after Zack Snyder stepped away in 2016, has responded to the cast's accusations of racism and abusive misconduct.
Zack Snyder originally paused his role in the production after the death of his daughter, with Whedon hired to do rewrites and reshoots to wrap Justice League. Fans lamented how he handled the job, which was famously rereleased last year in Snyder's four-hour version, and various cast members were equally unhappy with his work. Ray Fisher accused Whedon of racism, and Gal Gadot expressed "shock" at how he treated her on set.
In an extensive New York magazine cover story by Lila Shapiro, the 57-year-old responded to and denied the allegations leveled against him. Fisher's role as Cyborg was dramatically reduced in Joss Whedon's Justice League, while Gadot accused him of threatening to make her "career miserable." Whedon told Shapiro he doesn't threaten his actors.
"Who does that?" Whedon said, later concluding Gadot must have misunderstood him because of language barriers. "English is not her first language, and I tend to be annoyingly flowery in my speech."
The Wonder Woman star had argued with Whedon over a scene she wanted cut, and in a follow-up email to New York, she added, "I understood perfectly. I will never work with him and would never suggest any of my peers to work with him in the future."
As for Fisher's accusation that Whedon lightened the color of his character Victor Stone's skin, the filmmaker replied that he gave the film a "lighter" look overall. He said he cut Fisher's role down because his storyline, which is considered the heart of Snyder's version, "logically made no sense." Whedon also opined that Fisher's acting wasn't great, and one source claimed test screening viewers said Cyborg was "the worst of all the characters in the film." Whedon said he spent hours working with Fisher about the changes he wanted to make, and claimed the actor's accusations weren't "true or merited discussing." 
"We're talking about a malevolent force," said Whedon. "We're talking about a bad actor in both senses."
In a tweet shared on Monday, Fisher acknowledged the interview but refused to respond. "Looks like Joss Whedon got to direct an endgame after all," he wrote. "Rather than address all of the lies and buffoonery today—I will be celebrating the legacy of Reverend Dr. Martin Luther King Jr."
After Charisma Carpenter, who starred in Whedon's shows Buffy the Vampire Slayer and Angel, accused him of abusive behavior, 11 crew members alleged he engaged in cruel behavior and inappropriate sexual advances. Sources said the creator also had multiple affairs with actresses on set, which his ex-wife Kai Cole previously spoke about as well.
Asked about the affairs, Whedon said he feels "fucking terrible about them," because "it messed up the power dynamic." He said he felt as though he "had" to sleep with his productions' actresses, that he was "powerless" to resist and would "always regret it" if he didn't. Whedon, once regarded by many as a fairly feminist director and writer, now insists he looks back in "horror." 
New York mag's profile contains many damning anecdotes from Whedon's past coworkers. Shapiro spoke with "three women who dated Whedon after his marriage ended" as well. Understandably, the piece has drawn renewed criticism against Whedon on Twitter. Read various users' thoughts and observations below; the full cover story is here.