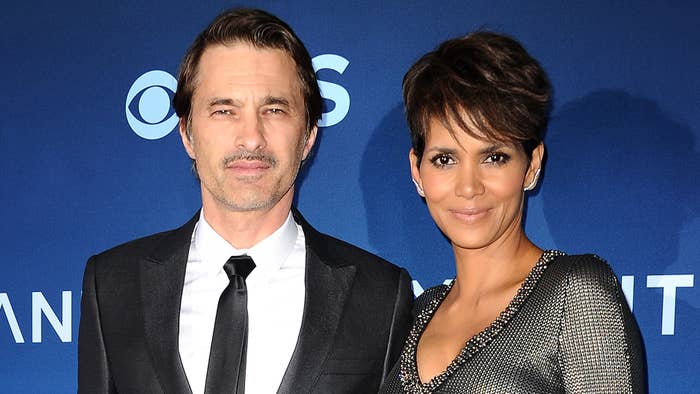 Eight years after announcing their split, Halle Berry and Olivier Martinez have officially finalized their divorce, and she will pay him child support.
The couple revealed they were separating in 2015, and TMZ reports they've only just finalized their divorce. Legal documents filed in Los Angeles County Superior Court this month showed they reached an agreement and will share joint legal and physical custody of their nine-year-old son Maceo. As part of the agreement, she will pay $8,000 a month in child support and 4.3 percent of any income above $2 million. Additionally, the Oscar winner will cover their son's private school tuition, extracurricular activities, health insurance, and uninsured expenses.
Maceo will also attend individual and family counseling, which Berry and her daughter Nahla are also permitted to attend. Her current boyfriend, Van Hunt, cannot join, however. Berry has custody of Maceo from Monday to Wednesday and alternating weekends, while Martinez will have custody from Wednesday to Friday and every other weekend.
The divorce is Berry's third following her split from David Justice, whom she married in 1993 and divorced in '97, and Eric Benét, who she was with from 2001 to 2005.
The 57-year-old actress is currently dating 53-year-old Van Hunt, who recently celebrated her birthday with a sweet Instagram post featuring various photos of them together in a variety of masks, skincare, and other goofy poses. "This is the woman i love," Hunt captioned the post. "Behind the mask, she makes me laugh til i hurt. I see her behind the mask. I always have. Happy bday, my love."