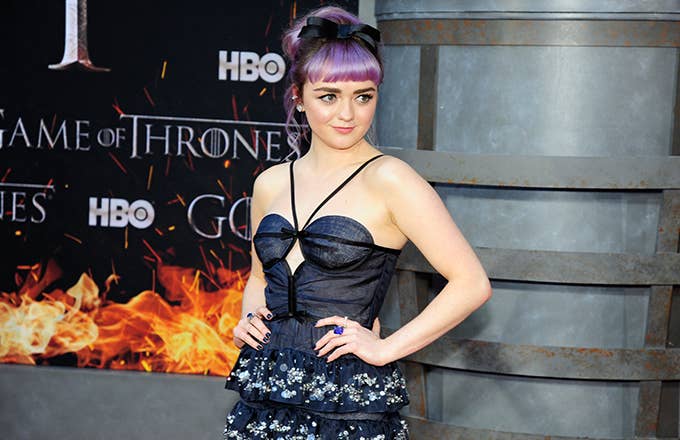 In the lead-up to the next episode of Game of Thrones, there's still a number of moments from "The Long Night" that everyone is still talking about. The Battle of Winterfell offered up some of the series' most pivotal moments.
*Season 8 Episode 3 spoilers below*
The biggest moment from the episode came when Arya Stark leapt in at the last minute to save her brother Bran Stark from the Night King. While the undead leader blocked her first swing, she managed drop her blade into her free hand to stab and finish the Night King. It was a fan favorite moment, and even Drake decided to give Arya a shout-out upon collecting his award at the Billboard Music Awards on Wednesday night.
That badass move has clearly stuck with people. Fans are recreating the move in what they call #TheArya, and it's already picking up steam on social media.
Revisit Arya's clutch move above and check out fans' attempts at the challenge below.