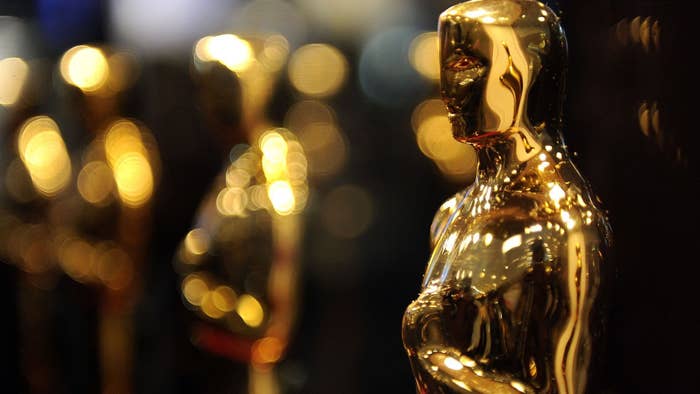 The Academy has seen varying responses to it's 10-year ban of Will Smith, which came after the Oscar winner slapped Chris Rock during the award show this past month over a joke about his wife Jada. 
One criticism in particular focuses less on Smith, and more on other Oscar winners and nominees who've been able to attend the show despite allegations, and those who have been convicted of crimes.
While the Academy decided earlier this month that "for a period of 10 years from April 8, 2022, Mr. Smith shall not be permitted to attend any Academy events or programs, in person or virtually, including but not limited to the Academy Awards," some viewers don't think enough of a punishment was given to other Oscar winners like Harvey Weinstein and Roman Polanski.
"BREAKING: Will Smith banned by the Hollywood Academy, 12 days after he slapped Chris Rock," Piers Morgan wrote on Twitter Friday morning. "It took the same Academy 40 years to ban Roman Polanski after he was convicted of raping a child."
Polanski won the Academy Award for Best Director in 2003 for The Pianist, 26 years after he was first arrested and charged with six offenses against a 13-year-old girl in Los Angeles, including unlawful sexual intercourse with a minor and rape by use of drugs. Neither he, nor Weinstein—who was sentenced to 23 years in prison in New York after being found guilty of a first-degree criminal sexual act and third-degree rape, and who has been accused by dozens of women of sexual assault–have had their Academy Awards rescinded, one Twitter user pointed out​​​​​​​. Smith has not been asked to return his award. 
"Just a reminder that Harvey Weinstein and Roman Polanski never had their Oscars rescinded, John Wayne was never expelled, and the Academy never apologized to Hattie McDaniel," Twitter user @RieveAlavaix wrote. "Just in case anyone was looking at the Academy as some moral beacon."
See below for what others are saying about the ban, and how it pertains to the Academy's past.