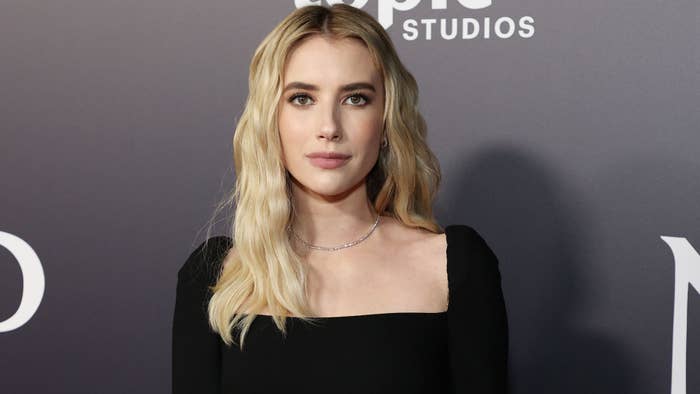 UPDATED 1/5, 11:05 a.m. ET: Emma Watson has jokingly responded to HBO Max's photo gaffe in the Harry Potter reunion special 
Watson posted the now infamous baby photo of Emma Roberts and captioned it with, "I was NOT this cute @emmaroberts."
UPDATED ¼, 11:05 a.m. ET: HBO Max has updated its Emma Watson/Emma Roberts childhood photo mix-up in Harry Potter 20th Anniversary: Return to Hogwarts, producers shared with multiple publications. Instead of a photo of Roberts—who did not star in the franchise—being featured in the Potter special, the team apparently swapped it out for a shot of a young Watson on the film's set. 
"Well spotted Harry Potter fans! You brought an editing mistake of a mislabeled photograph to our attention. New version is up now," producers said in a statement to TheWrap.
See original story below.
Harry Potter fans were surely excited about the many revelations from HBO Max's Harry Potter 20th Anniversary: Return to Hogwarts reunion special. But no one expected to see Emma Roberts show up.
It appears as if there was a mix-up of Emmas when the reunion went live on Saturday, as American Horror Story star Emma Roberts had her childhood photo used where a photo of Potter actor Emma Watson was intended to be used, per People. 
The photo appeared as Watson was discussing her relationship with the J.K. Rowling book series before she was cast in the first film, but the photo used of a young girl sitting at a table with Minnie Mouse ears was actually a childhood shot of Roberts. For fans who aren't entirely convinced that there was a mistake, the photo still exists on Roberts' Instagram after she posted it back in 2012. 
Even with the Emma confusion, viewers were still excited about all the new Potter information coming at them in the special—including insight into Watson's mindset later in the series. Before coming on board for Harry Potter and the Order of the Phoenix, the star was contemplating departing before the eight-film run ended. As she revealed, she felt lonely at the time. 
"I did find a diary entry, and I can see that at times I was lonely," she told co-star Rupert Grint during the reunion. "I think I was scared, I don't know if you ever felt like it got to a tipping point when you were like, 'This is kind of forever now.'" 
The special—which also features appearances from Daniel Radcliffe, Tom Felton, Robbie Coltrane, and more as they look back at the two decades since Sorcerer's Stone—is now available to stream on HBO Max.