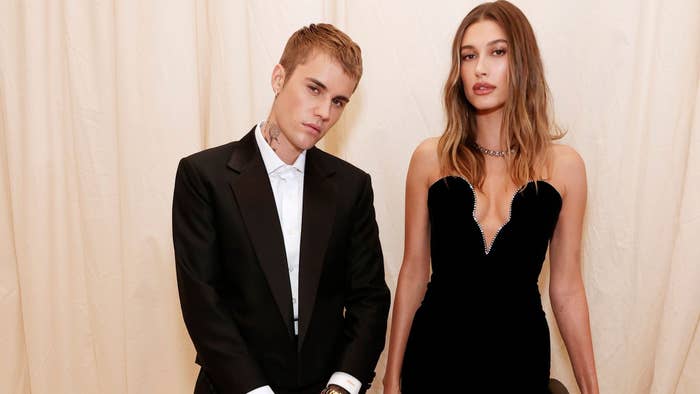 Hailey Bieber is clearing the air.
Speaking with Demi Lovato on a Friday episode of her 4D with Demi Lovato show, Bieber told the pop star that false narratives have been floating around about her and her husband Justin Bieber, who she married privately in 2018. 
"There's so many narratives that float around about me, about him, about us together, like, 'Justin is not nice to her and mistreats her' and I'm just like… it's so far from the truth and it's the complete and utter opposite," Hailey shared.
Hailey's comments come months after people speculated over a video of her with her spouse out in Las Vegas, which showed Justin talking to his wife while seemingly raising his voice after a performance. After the weekend, Hailey took to Instagram to share that she had an "amazing" weekend and was "surrounded by so much love," sharing that any "other narrative floating around is beyond false."
Bieber said something similar to Lovato. 
"I really am lucky to say I'm with someone who is extremely respectful of me, who makes me feel special every single day," she shared. "So when I see the opposite of that, I'm just like, 'Huh?'"
Of course, Hailey stayed by Justin's side earlier this month when he hit the stage at the MTV Video Music Awards with The Kid Laroi for a performance of their No. 1 smash "Stay," as well as his Justice cut "Ghost." You can check that out here. 
Take a look at Hailey's interview with Demi below.