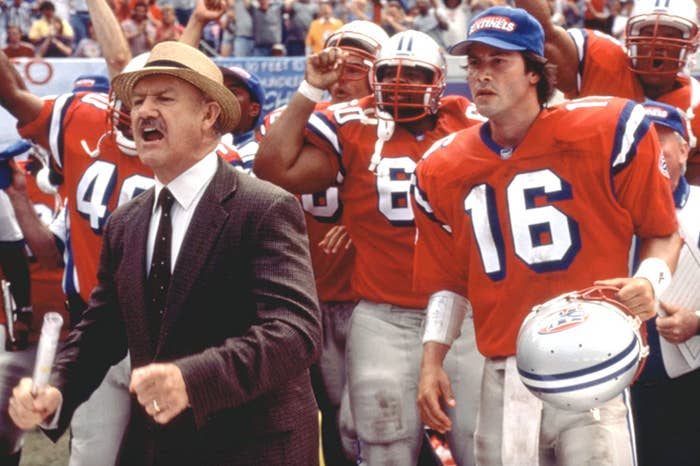 Sports films are great because you don't have to be a sports fanatic to enjoy them (though it does certainly help). Whether you religiously watch sports or don't know a thing about them, a sports movie can rouse your spirits and depict an emotional physical struggle towards greatness. Thankfully, there's plenty of sports movies on Netflix, and they're all great examples of the genre. Whether it's a sports comedy that will show the lighter side of the physical endurance athletes go through, a sports documentary that depicts some of the historical gains in any given sport, or a sports drama that will have you reaching for the tissues, Netflix has it. The best sports movies on Netflix have sterling examples of all three, from 2006's goofy Nacho Libre, to 2017's riveting documentary Icarus, to 2009's soul stirring Oscar nominated Invictus. These are the best sports movies on Netflix right now.
The Replacements (2000)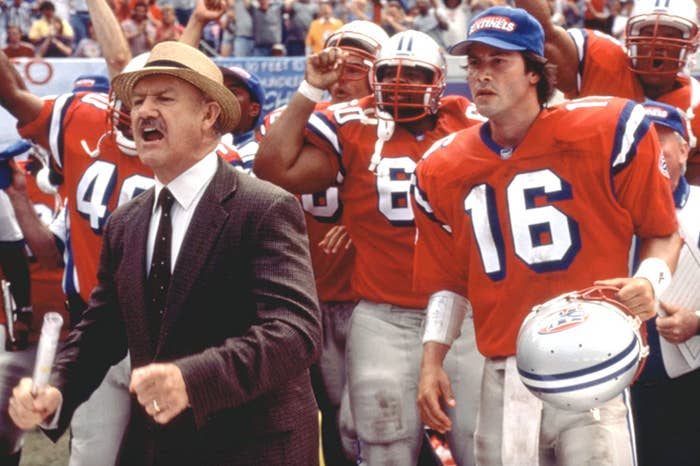 Director: Howard Deutch

Cast: Keanu Reeves, Gene Hackman, Jon Favreau, Orlando Jones

Genre: Comedy

Rating: PG-13

Runtime: 1h 58m

Rotten Tomatoes: 41% (Critics) 66% (Audience) 
Keanu Reeves and football: two very different flavors that go surprisingly well together. Reeves stars in the 2000 sports comedy The Replacements, which is loosely based on the real life 1987 NFL strike. The film follows coach Jimmy McGinty (Gene Hackman) as he puts together a ragtag team in the wake of a players' strike in order to advance the Washington Sentinels to the playoffs, including failed quarterback Shane Falco (Reeves). Putting aside the general anti-labor politics of the film, the film knows exactly how to use every sports cliche in the book and effectively warm your heart. Fresh off The Matrix, the last thing audiences expected to see Keanu pop up in was a sweet sports film, but he manages to shine in this role (just like he does in almost every role). Sports film veteran Gene Hackman turns in a very charismatic performance, and the rest of the cast including Jon Favreau and Orlando Jones all have standout moments. The Replacements may not be the most original sports movie, but it will make you laugh, cheer, and maybe even tear up.
Warrior (2011)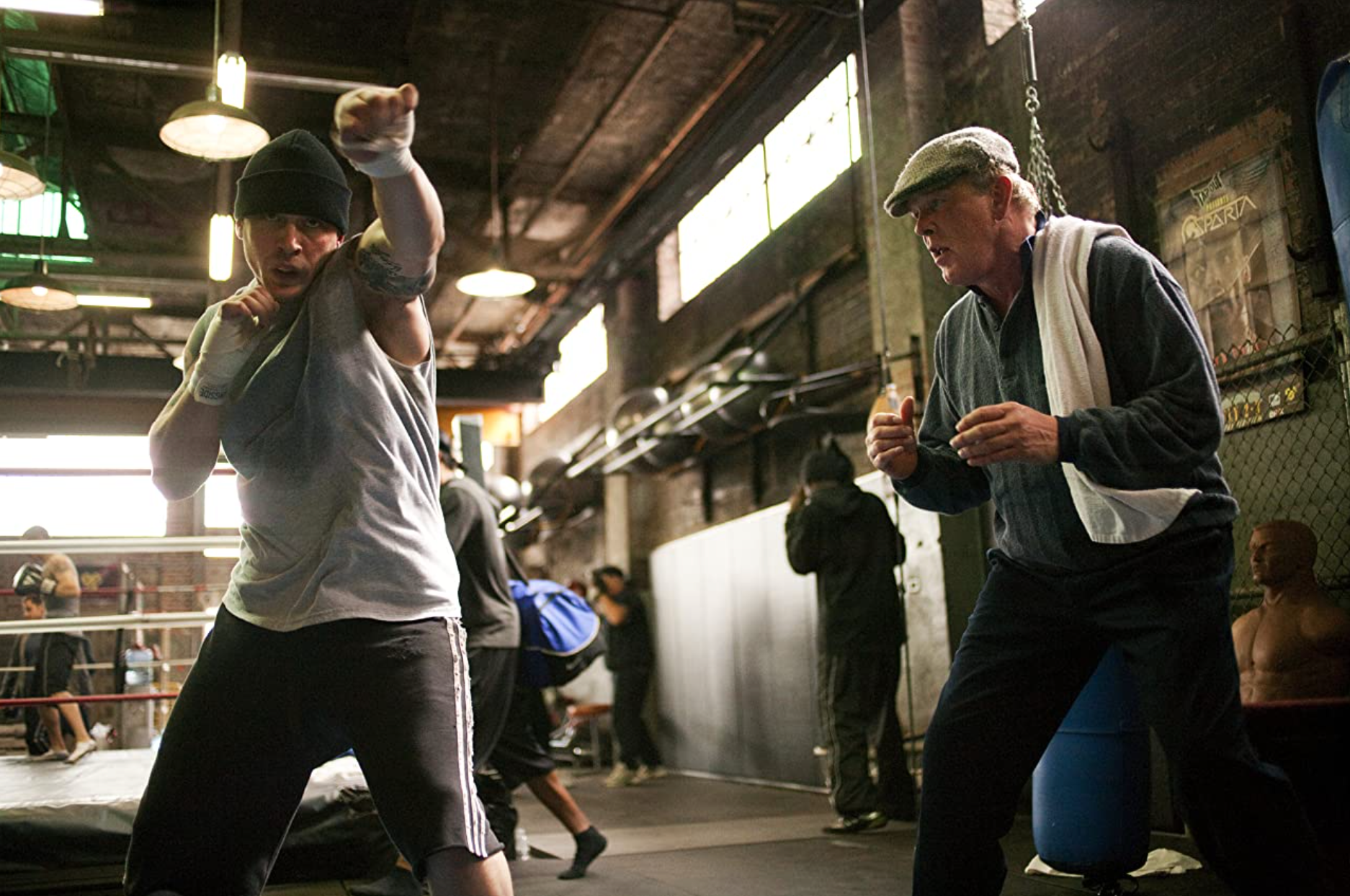 Director: Gavin O'Connor

Cast: Tom Hardy, Joel Edgerton, Nick Nolte, Jennifer Morrison

Genre: Drama

Rating: PG-13

Runtime: 2h 19m

Rotten Tomatoes: 84% (Critics) 92% (Audience)
Highly underrated, Warrior is one of the best sports dramas of the 2010s that barely gets talked about. [Ed note: Facts.] The film follows Tommy (Tom Hardy) as he returns home and is trained by his father (Nick Nolte), an alcoholic former boxer, to compete in a mixed martial arts tournament. This puts him on a collision course towards Brendan (Joel Edgerton), Tommy's estranged brother and former MMA fighter who is struggling to provide for his family. While this seems to hit every boxing/wrestling movie cliché in the book, what makes Warrior work as well as it does is its authentic setting and impassioned performances. It takes place in a rundown version of Pittsburgh, seemingly decimated by the foreclosure crisis, making the central tournament an economic necessity for some of these characters to survive. Tom Hardy and Joel Edgerton are all too believable as brothers separated by time and conflict, as they both fight (literally and figuratively) for their lives, but the true standout is Nick Nolte as their father. Nolte illustrates a man wracked by years of self-abuse and regret as he tries to finally pull himself together for his children despite his alcohol abuse, in a rightfully Oscar nominated performance. The real gutpunch (no pun intended) of Warrior is the ending, which will have even the strongest viewer getting choked up. Warrior is a lean, mean sports drama with plenty of soul. 
Ali (2001)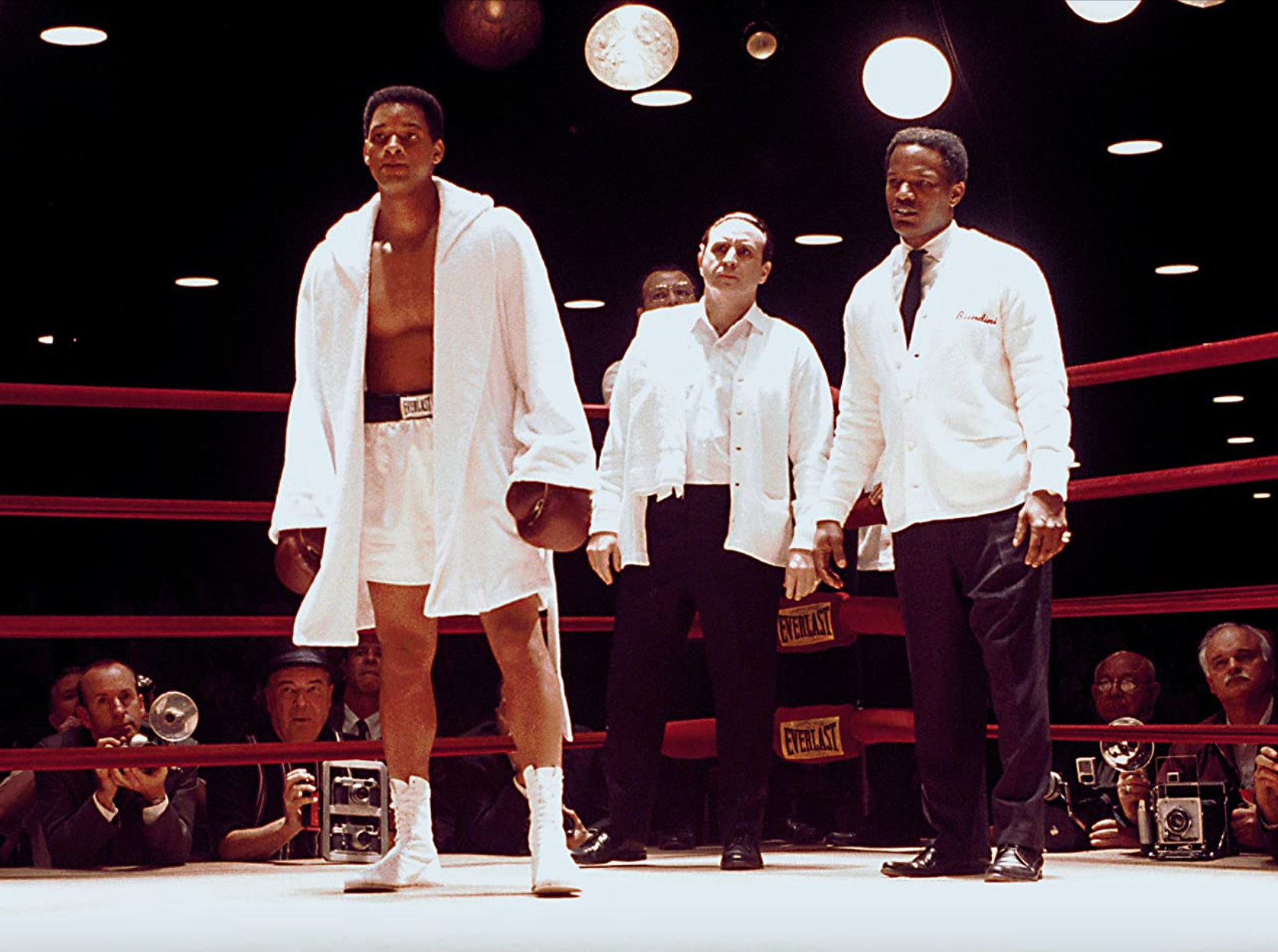 Director: Michael Mann

Cast: Will Smith, Jamie Foxx, Jon Voight, Mario Van Peebles

Genre: Drama

Rating: R

Runtime: 2h 38m

Rotten Tomatoes: 68% (Critics) 65% (Audience)
Muhammad Ali is one of the greatest and most fascinating sports figures in American history: it would be hard for any movie to truly do him justice, but 2001's Ali does a pretty good job of it. The 2001 sports drama follows Ali (Will Smith, in an Oscar nominated performance) over ten years of his life, focusing on the biggest aspects of his life, including the Fight of the Century with Joe Frazier in 1971, his criticism of the Vietnam War, and his conversion to Islam, as well as societal upheaving events at the time, specifically the assassinations of Malcolm X and Martin Luther King, Jr. Director Michael Mann skillfully illustrates that even though Ali participated in some of the most popular boxing matches of all time, his true fights were against the world for the ability to be himself and become the greatest. The man was a behemoth in and out of the ring, and this movie recognizes it, with its cutting governmental critique as well as the harshly realistic boxing scenes. Ali is a stirring and important sports drama from a brilliant director. 
Pelé (2021)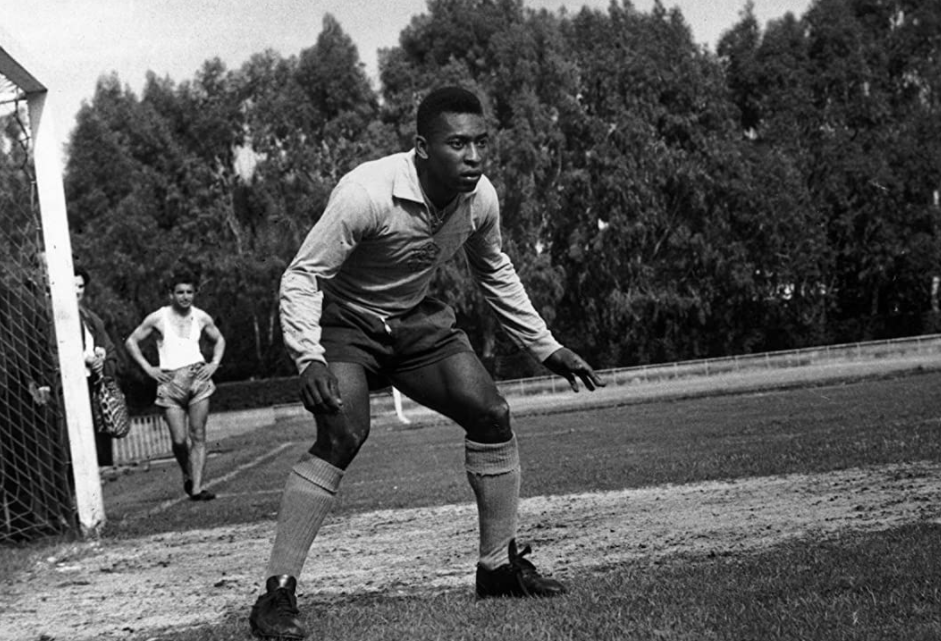 Rush (2013)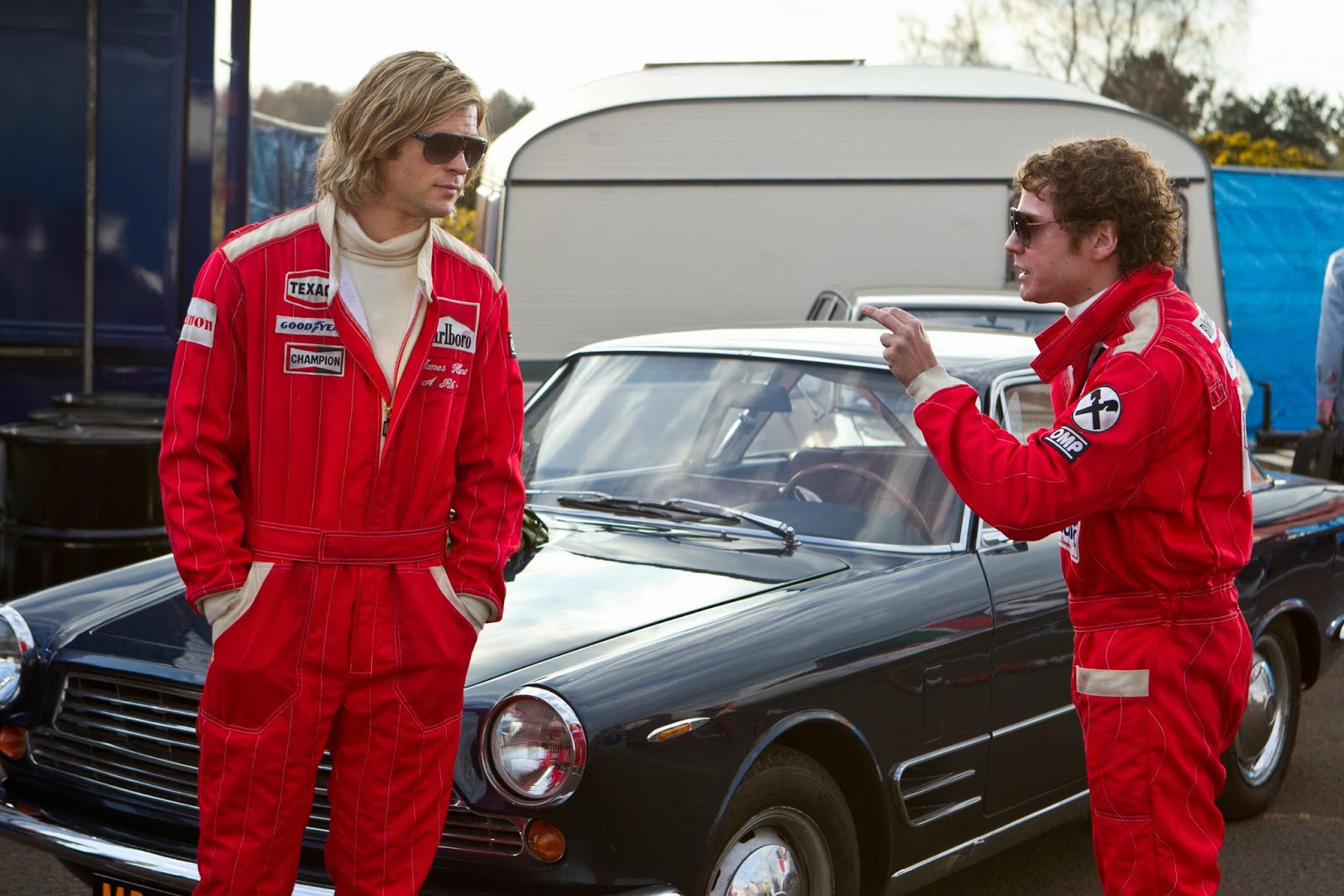 Director: Ron Howard

Cast: Chris Hemsworth, Daniel Brühl, Olivia Wilde, Alexandra Maria Lara

Genre: Action, Drama

Rating: R

Runtime: 2h 3m

Rotten Tomatoes: 89% (Critics) 88% (Audience)
Ron Howard first dipped into the sports biopic pool with 2005's largely successful Cinderella Man, returning to the well with 2013's underseen but solid Rush. The biopic centers on the legendary rivalry between Formula One drivers James Hunt (Chris Hemsworth) and Niki Lauda (Daniel Brühl) during the 1976 Formula One racing season. Howard is best known for his purely dramatic, emotional films, but here he goes for a more action-oriented, mean-spirited (in the portrayal of the two men's rivalry) tone. The result is an absorbing adult drama between two larger than life characters that's punctuated with car racing sequences that are suspenseful even to viewers aware of the real life history behind the two racers. Chris Hemsworth and Daniel Brühl are great in the lead roles, selling the animosity between the two men, and making the few saccharine moments within the film work. Rush remains one of the filmic gems hidden in Ron Howard's long directorial career. 
Icarus (2017)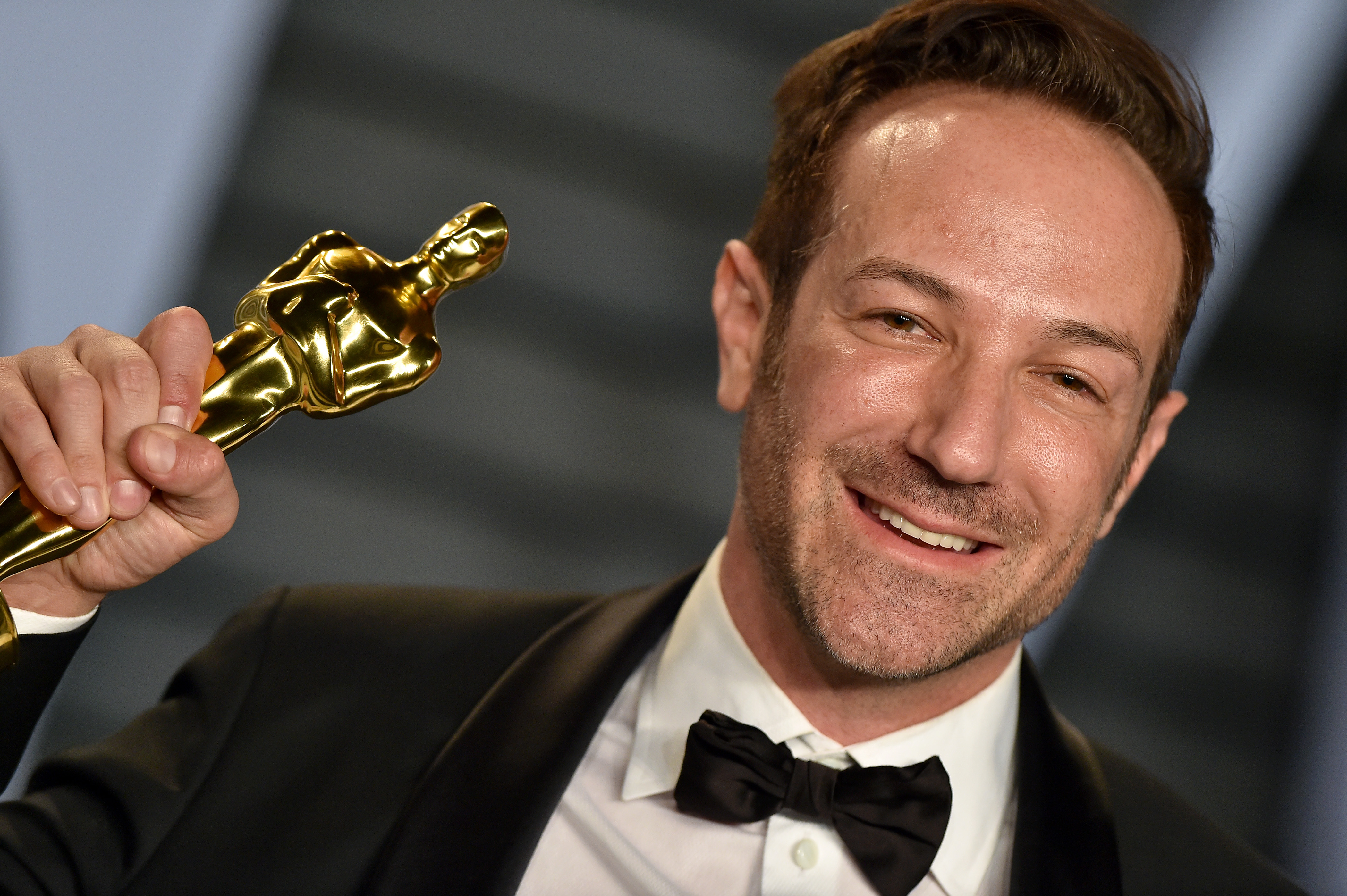 Director: Bryan Fogel

Genre: Documentary

Rating: TV-MA

Runtime: 1h 50m

Rotten Tomatoes: 92% (Critics) 94% (Audience)
Director Bryan Fogel set out to discover the truth behind doping, and discovered so much more than he bargained for. Icarus documents Fogel's attempts to demonstrate how easy it is to get away with doping in competitive sports. As he obtains these illegal performance-enhancing substances, he meets Dr. Grigory Rodchenkov, the director of Russia's anti-doping laboratory, who agrees to help Fogel prove that screening methods for doping are inefficient. When they become friends, Rodchenkov makes the shocking admission that he oversees a state-sponsored Olympic doping program for Russia. Essentially two documentaries in one, Icarus is partly about the science behind doping, and partly a gripping expose of possible international interference within the Olympics. Icarus won the Academy Award for Best Documentary Feature at the 2018 Academy Awards. 
Nacho Libre (2006)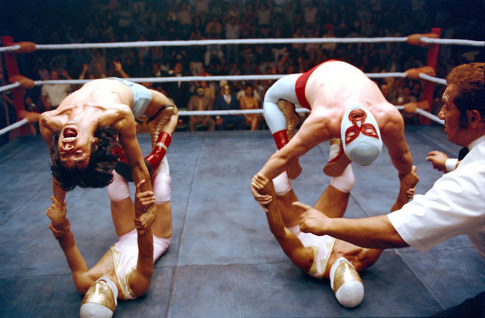 Director: Jared Hess

Cast: Jack Black, Ana de la Reguera, Héctor Jiménez, Richard Montoya

Genre: Comedy

Rating: PG

Runtime: 1h 31m

Rotten Tomatoes: 40% (Critics) 54% (Audience)
Jack Black is a one man comedy machine that can make mostly any comedy movie, regardless of the premise, work in spite of himself. It's his comedic charm that makes Nacho Libre as fun as it is. Loosely based on the story of Fray Tormenta, Black stars as Ignacio, a Catholic priest who moonlights as a luchador in order to support the orphanage he works at as a cook. Director Jared Hess is best known for Napoleon Dynamite, and his distinctive visual style from that film is present here, with splashes of color and well-captured physical comedy. Black gives the performance his all, as he usually does, and infuses a plot that would otherwise become too silly with plenty of heart. Nacho Libre is a deeply goofy movie, but it's one that functions as a sweet ode to both its real life historical subject as well as the sport of lucha libre.
Director: Bonni Cohen, John Shenk

Genre: Documentary

Rating: PG-13

Runtime: 1h 43m

Rotten Tomatoes: 100% (Critics) 92% (Audience)

The USA Gymnastics sex abuse scandal sent shockwaves through the sports community when it was first reported on in 2016 by the Indianapolis Star, with almost 400 people alleging they were assaulted by gym owners, coaches, and other staff members across the country. One individual's especially heinous actions became the center of the scandal: USAG national team doctor Larry Nassar, who was named in hundreds of lawsuits from current and former gymnasts. Athlete A follows reporters from the Star as they initially investigate claims of abuse at USAG, and two years later as Larry Nassar is convicted and the US Congress demands answers. What's most damning about the scandal and Athlete A is how USAG continuously failed their gymnasts by refusing to investigate claims, fire employees, or report claims of abuse to the police. While recent years have seen a cultural shift in how we view abuse of all kinds, what is still frequently forgotten is the way institutions can cover up abuse and directly put people in danger through both willing and unwilling negligence when there is zero accountability, something Athlete A portrays all too well. While Athlete A is undeniably dark, a bright spot in the documentary is the focus on the bravery of those who came forward, with all of the survivors eventually receiving the Arthur Ashe Courage Award in 2018. As harrowing as it is is ultimately hopeful, Athlete A is a vital look at a devastating and wholly preventable tragedy. 
High Flying Bird (2019)
Director: Steven Soderbergh

Cast: Andre Holland, Melvin Gregg, Zazie Beetz

Genre: Drama

Rating: TV-MA

Runtime: 1h 30m

Rotten Tomatoes: 91% (Critics) 49% (Audience)
Enter The Dragon (1973)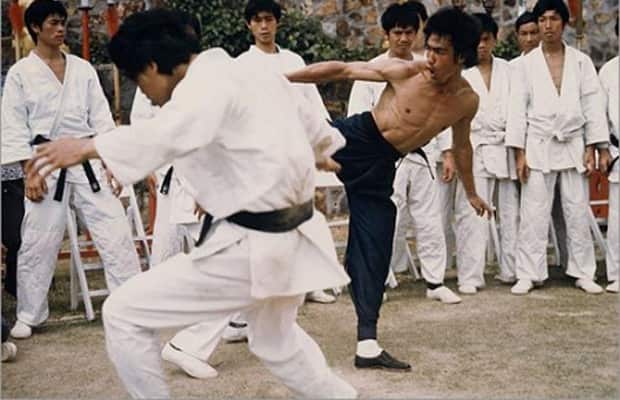 Director: Robert Clouse

Cast: Bruce Lee, John Saxon, Jim Kelly, Ahna Capri

Genre: Action

Rating: R

Runtime: 1h 39m

Rotten Tomatoes: 95% (Critics) 91% (Audience)
Considered one of, if not the greatest, martial arts movie of all time, Enter The Dragon was also unfortunately martial arts superstar Bruce Lee's last. The film follows Lee (Bruce Lee), a martial artist who enters a competition in order to fight his way to the headquarters of the drug dealer who is responsible for the death of his sister. Endlessly parodied or referenced in everything ranging from Kill Bill to Spongebob Squarepants, Enter The Dragon was largely influential on every martial arts movie that came after it. It's not hard to see why: Lee is a gifted performer, both in his stunt work and in his screen presence. The movie itself is also well structured and incredibly fun. Enter The Dragon is the gold standard for martial arts movies.