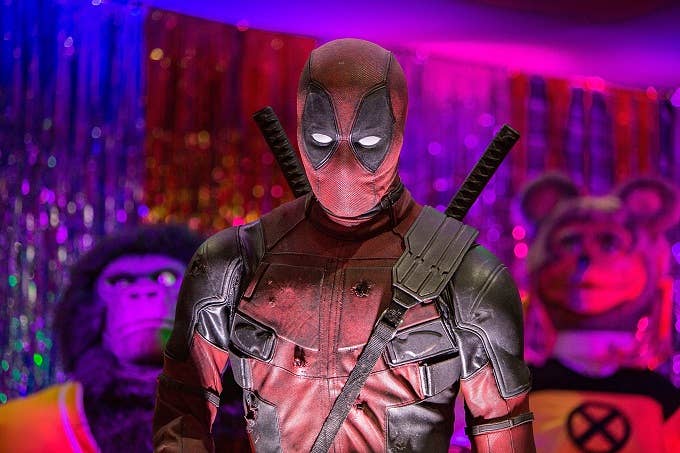 Joe Russo just can't help himself. The co-director of Avengers 4 has already let it slip that Chris Evans might not be as done with the MCU as we all thought. Now, he's promoting the idea of X-Men and Deadpool being folded into the Marvel Cinematic Universe.
"I'm sure of it," Russo said of the incorporation of the recently acquired characters at Business Insider's IGNITION Conference. "I'm certain, with [Marvel Studios President] Kevin Feige, who also has been on an historic run in the business, that he is going to incorporate those characters under the large Marvel umbrella."
Joe's brother and co-director Anthony said that they haven't had that conversation with the head of Marvel's wildly successful movie arm. However, he was just as positive that Deadpool and the X-Men will find their way into future films.
"We haven't spoken to [Feige] specifically about when he's going to do it, but I'm certain that that acquisition created great value in dimensionalizing Marvel and the stories that they can tell going forward," he said.
Joe Russo also said that he expects there to be more Avengers films after the studio incorporates the characters that the studio purchased back from Fox.
"It could be a little time, with the integration of Fox and all the Fox characters," Russo previously said in an interview with USA Today. "I haven't talked to [Feige] directly about it, so I don't know what his plans are. But my guess would be they're gonna integrate some of the other characters and take their time doing that."
Feige himself is less sure. In an interview with Uproxx, the studio head admitted that he's too busy with what is to dwell on what might be.
"The truth? I really haven't given it anymore thought than I did in my normal daydreaming over the last ten years," he said. "Until it's done and until we are told, 'Okay, proceed,' we have enough storylines and characters and expectations to try and meet, or exceed, without thinking about that."