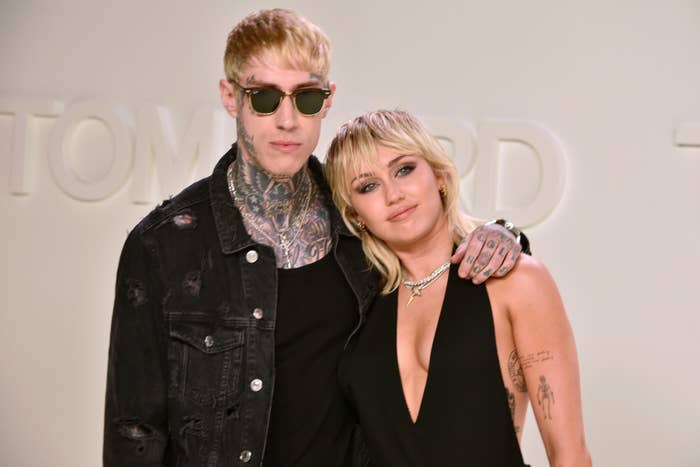 Trace Cyrus, Miley Cyrus' older brother, made some eye-opening comments about his family.
The 34-year-old musician and former guitarist for the band Metro Station reportedly took to his Instagram Stories on Monday (Aug. 28) to open up about how coming from a famous family may have stunted his professional growth.
"I love my family so much, but I think I'd be much more successful if I wasn't part of a famous family. People immediately want to judge me and discredit all my hard work because of who I'm related to, but that's so far from the truth," said Trace according to Pop Crave.
He continued, "I got a record deal without anyone from my label even knowing who I was related to till after they signed me." Cyrus' former group Metro Station was best known for their 2008 hit, "Shake It."
"I feel extremely blessed to be part of such an amazing family 🫶🏻 Congrats to my mom on a beautiful wedding," wrote Trace in a caption for a photo with his siblings Brandi, 36, and Miley, 30, with their mother Trish, 56, for her wedding to Prison Break actor Dominic Purcell. "It's been a long time since I've seen my mom so happy & that makes me genuinely happy. I love you @tishcyrus 💍❤️‍🔥🥂"
The Cyrus family also includes siblings Christopher Cody, 31, Braison, 29, and Noah, 23. Trish filed for divorce from Billy Ray Cyrus, 62, last year.
Trace's social media updates have been sporadic but according to a post from July 20, the reclusive musician is "sober & isolated" and preparing for a comeback.