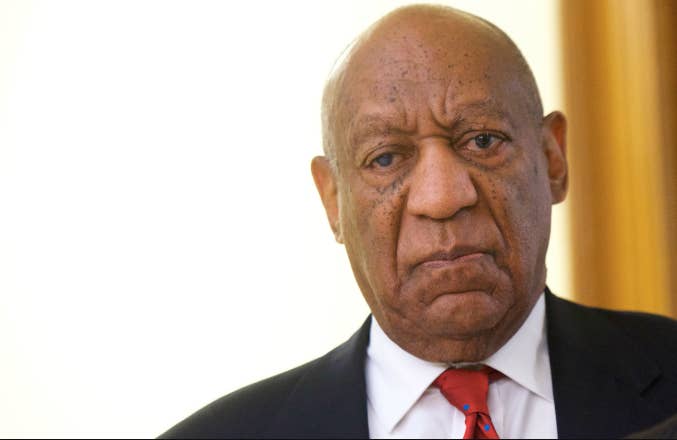 According to the Associated Press, Bill Cosby has been convicted of drugging and molesting Andrea Constand at his Philadelphia home in 2004. A jury has convicted the The Cosby Show star and comedian of three counts of aggravated indecent assault. Cosby faces up to 10 years in prison for each count and 30 years total. 
Cosby's retrial began April 2, following his mistrial in June 2017. The 80-year-old was retried for accusations that he drugged and molested Constand, a former Temple University staffer—charges that left a jury deadlocked less than a year earlier. 
Constand took the stand during the retrial, along with five other women who have accused Cosby of assault. More than 50 women have come forward to accuse Cosby, with many of the alleged assaults taking place several decades ago. Most of the women cited Cosby's use of the sedative Quaaludes to overpower them. At the beginning of April, it was revealed that Cosby paid Constand $3.5 million back in 2006 to keep silent about the assault.
Powerful footage of women crying and embracing each other following the guilty verdict surfaced after the conviction. 
Cosby reportedly remained straight-faced when the conviction was announced, but became aggravated when the topic of bail came up. Montgomery County District Attorney Kevin Steele requested Cosby be jailed immediately, claiming he was a flight risk and owned a private plane. Cosby shouted back in the third person. "He doesn't have a plane, you asshole," he said. "He doesn't know."
The comedian's 7-man, 5-woman jury took less than two days to convict him. Cosby's sentencing date hasn't been set.