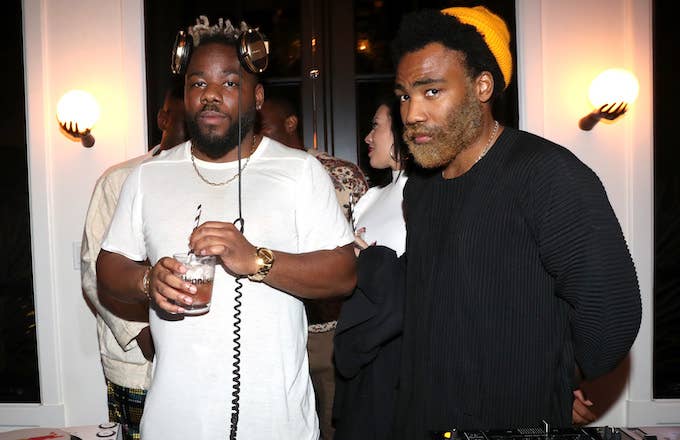 im going to be showing "Guava Island!" on saturday for free after my performance.

You can watch it here @

https://t.co/kJT2Rf8LF1
The movie will become available on the platform starting at 12:01 a.m. PST on Saturday, April 13. Vanity Fairreports that the film will be free to watch for 18 hours. The film, which the publication describes as being a "tropical thriller," was shot in Havana, Cuba. Guava Island will also be live-streamed on Coachella's YouTube Channel and on Amazon's Twitch page at 5 P.M. on Sat. The film is about "a local musician [who] is determined to throw a festival for everyone to enjoy."
In a statement, Glover said, "I'm really humbled having the opportunity to present something this timely and timeless. Between Rihanna and the people of Cuba, this is one of my favorite projects I've ever worked on."
Guava Island, which stars Glover and Rihanna, was written by Stephen Glover and inspired by the movies City of God and Prince's Purple Rain, VF reports. Black Panther's Letitia Wright also stars in the movie, which was directed by Hiro Murai. 
Glover took to Twitter earlier in the day to seemingly tease the movie with a photo from the film.