UPDATE May 11, 12:52 p.m. ET:  Constance Wu clarified why she initially seemed upset about the Fresh Off the Boat renewal. Wu explained in a note posted to Twitter that the news of a new season meant she would have to drop out of other projects she was looking forward to.
"I was temporarily upset yesterday not bc I hate the show but bc its renewal meant I had to give up another project that I was really passionate about," she wrote. "People can hold conflicting feelings in their hearts.... So, I can both love the show/cast/crew but at the same time be disappointed that I lost another, unrelated job." 
See original story below.
It's been a rough day for Constance Wu.
The Crazy Rich Asians star raised eyebrows Friday night with a series of profanity-laced tweets:
Though Wu didn't reveal the source of her frustration, the messages were posted shortly after her sitcom Fresh off the Boat was renewed for season 6—an announcement Wu wasn't too pleased about.
"Congrats on your renewal! Great news," one fan commented.
"No it's not," she quickly replied a since-deleted tweet.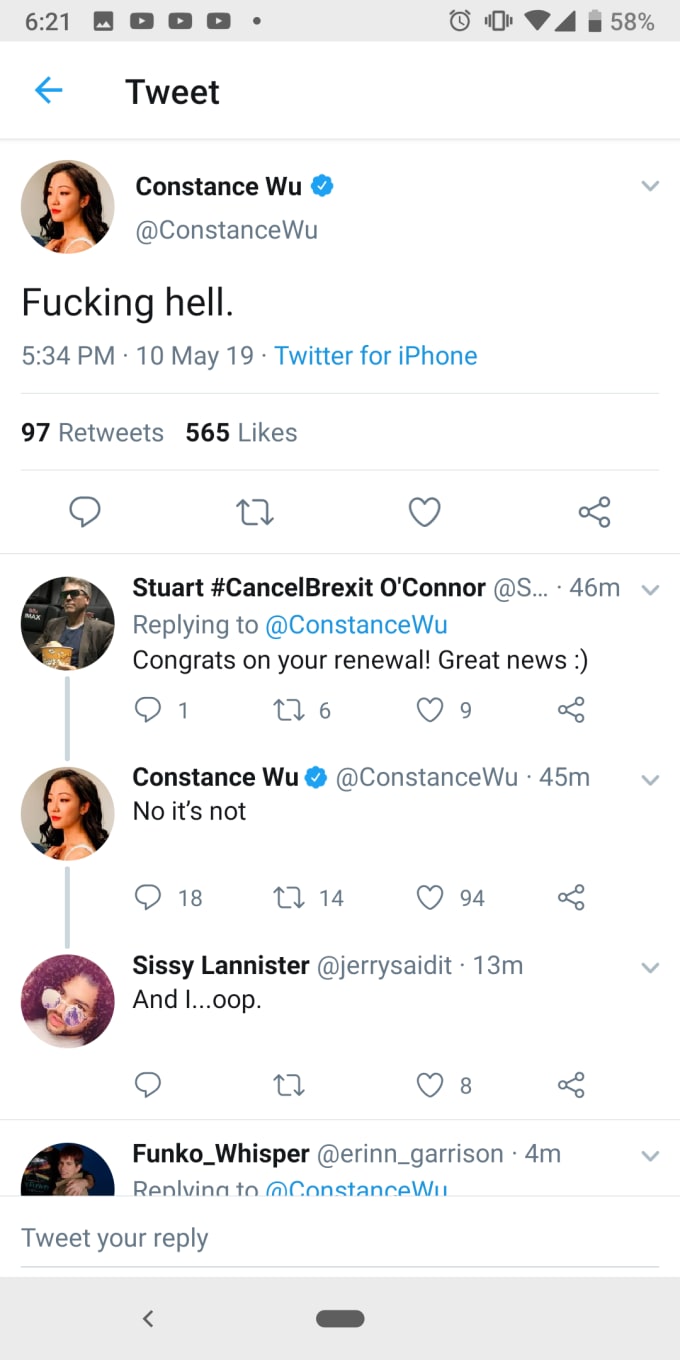 The 37-year-old actress also took to Fresh Off the Boat's official Instagram to express her displeasure, simply commenting "Dislike" on the show's season 6 announcement.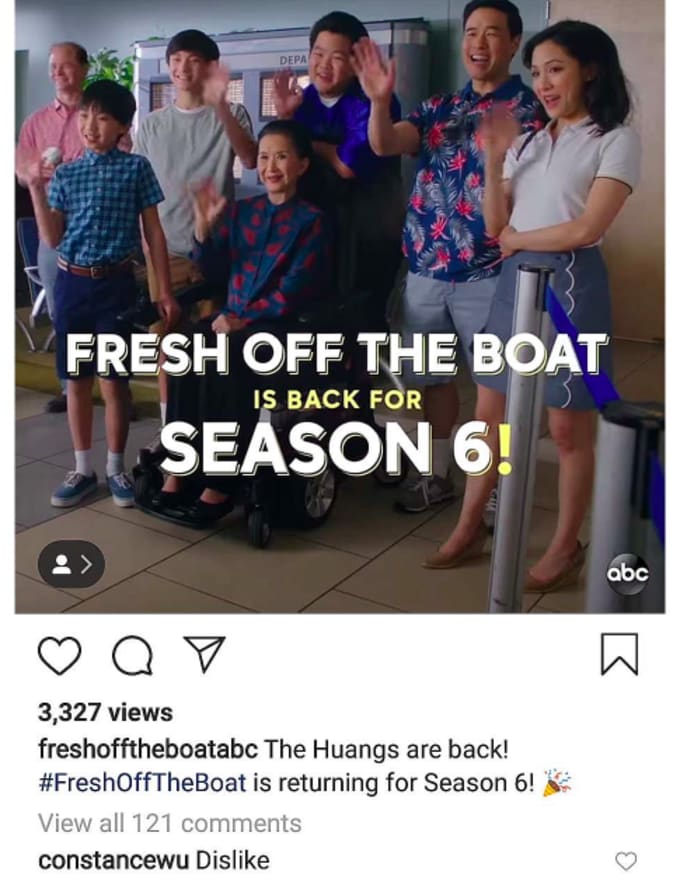 After fans began expressing their support with the hashtag #FreeConstanceWu, the actress returned to Twitter in an attempt to clarify her statements. Wu told her followers to "stop assuming," and suggested her tweets were not related to Fresh Off the Boat.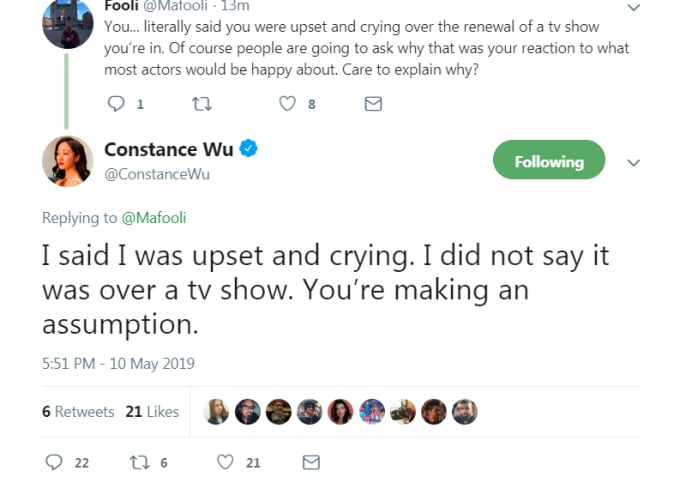 Wu will star in the upcoming crime comedy Hustlers, alongside Jennifer Lopez, Cardi B, and Julia Stiles. She is also expected to reprise her role as Rachel Chu in the Crazy Rich Asians sequel.