We may not have known it earlier this year, but on Aug. 24, you can add KYLE to the list of rap-tors taking over Hollywood. That is the day when Netflix drops The After Party, a hilarious hip-hop comedy starring the Ventura, California artist as a struggling rapper trying to make it in the industry. That's not the comedy. The comedy is how they take a snapshot of the rap industry of today and put it right on the screen.
Before a show, KYLE's character Owen connects with Wiz Khalifa, where he gets kind of lit off that bomb that Wiz is always smoking... and becomes a whole meme after throwing up mid-performance. With all hope of becoming a major label spitter seemingly dashed, Owen and his manager come up with a diabolical plan to get him put on, which turns into one insane night on the town.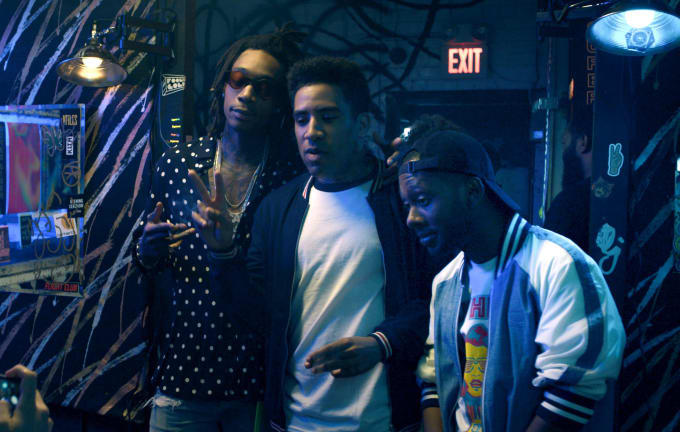 The aforementioned Wiz Khalifa plays himself, as do Pusha-T, Jadakiss, and French Montana. The cast also features Teyana Taylor and Blair Underwood and looks like a lit stoner comedy for today's rap fan (or aspiring rapper).
Check out the full trailer for The After Party up above, and make sure you're tuning in on Aug. 24 when it premieres on Netflix. Just make sure you aren't throwing-up-on-stage faded when you press play.