The best month of the year came to its thrilling conclusion earlier this week, bringing with it the beginning of the worst month of the year. Seriously, no one likes November. Thankfully, the timing of Jimmy Kimmel's annual Halloween prank compilation allows us to step back into October for a few brief moments of respite.
Guest host and mother! star Jennifer Lawrence introduced the 2017 edition of Kimmel's I Told My Kids I Ate All Their Halloween Candy challenge, which this year garnered more entries from parents willing to lie to their children on camera than ever before. We could act like people actually want to read multiple paragraphs detailing a video they could just as easily just watch for themselves, or we could just shut up.
I'll shut up about the video, right after I inform you of this year's highlight: A bird-flipping kid who's not down for Kimmel pranks.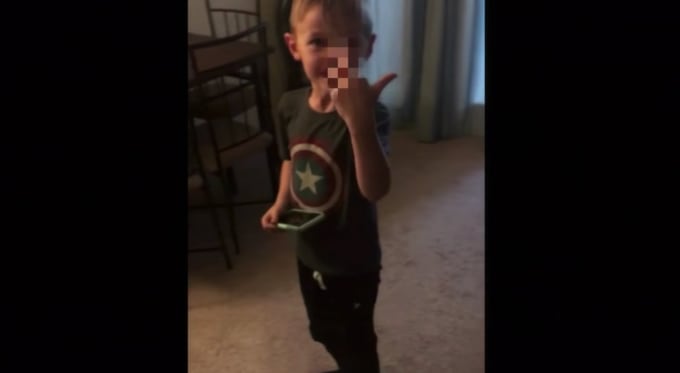 TV, both daytime and late-night, could honestly use way more images of children nonchalantly flipping birds at their parents.
Even Kimmel himself pulled the I Ate All Your Candy shit on his own daughter Jane this year:
Previous guest host Channing Tatum also gave the now traditional prank a try while giving NASA some free promo:
Speaking of health-halting candy, Forbes recently ranked the most beloved and most despised Halloween candy. To Dustin Henderson's presumed chagrin, the 3 Musketeers bar is nowhere to be found. Reese's Peanut Butter Cups, fittingly, currently stands as the most popular selection for inducing a sugar coma.