Kim Kardashian West took to Twitter to shut down rumors that began swirling after a Snapchat video she posted last night started to cause some controversy. In the bottom right hand corner of the video, two short, thin, straight white lines can be seen on a table behind the reality star. It didn't take long for many of her millions of followers to screenshot the scene and upload it to social media, pointing out that the two white lines look suspiciously like cocaine.
"I do not play with rumours like this," she wrote in response. "That's sugar from our candy mess from dylan's candy shop."
I do not play with rumors like this so I'm gonna shut it down real quick. That's sugar from our candy mess from dylan's candy shop https://t.co/oICdPQVi8d

— Kim Kardashian West (@KimKardashian) July 11, 2017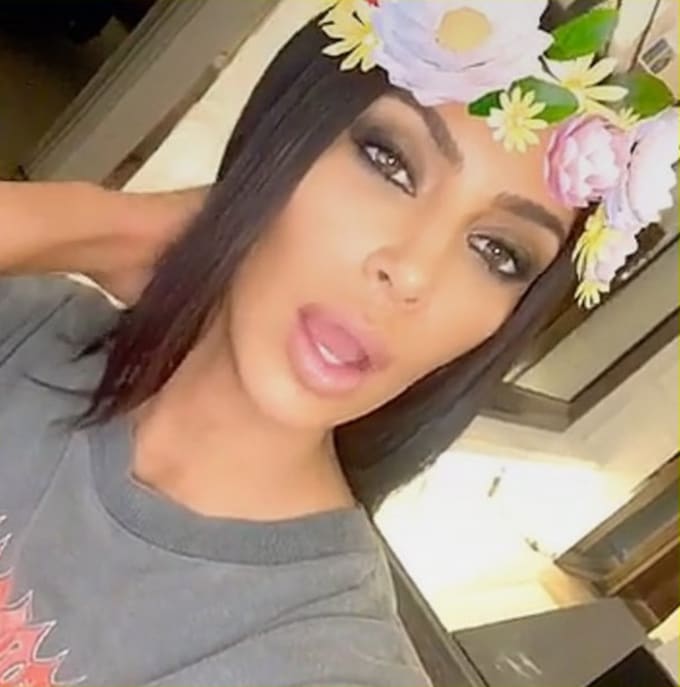 For the record, Kim is indeed in NYC this week, and according to photos posted on TMZ she did take her daughter North to Dylan's Candy Shop in Manhattan this Sunday.
This isn't the first time a Kardashian has been involved in a social media related cocaine scandal. Kim's sister Kendall Jenner, no stranger to scandals herself (see: the recent T-shirt fiasco, her Pepsi commercial), posted a photo to her Snapchat in July of last year of a tiny plastic bag with the caption: "this is the cutest little ziploc baggie I have ever seen." Many identified the "cute" baggie as the same kind of bag popularly used to store cocaine. Kendall deleted the snap soon afterwards.