While much of the action in Power, Starz's addictive crime drama, centers around the complicated yet unbreakable bond between childhood friends turned NYC drug kingpins, James "Ghost" St. Patrick (Omari Hardwick) and Tommy Egan (Joseph Sikora), this is no man's world. Ghost and Tommy's moves are largely dictated—sometimes literally—by the women in their life, who have managed to break new ground on the small screen by knocking every "mobster wife who turns her head the other way" and "meaningless moll" trope on its head. Which is hardly surprising when you consider that the show itself is the brainchild of a woman: writer/producer Courtney Kemp (The Good Wife, The Bernie Mac Show).
As we prepare for what is sure to be an explosive fourth season of Power, which kicks off on June 25th, we're paying tribute to the badass women of Power.
(Warning: Some spoilers ahead if you're not caught up through season three.)
Tasha St. Patrick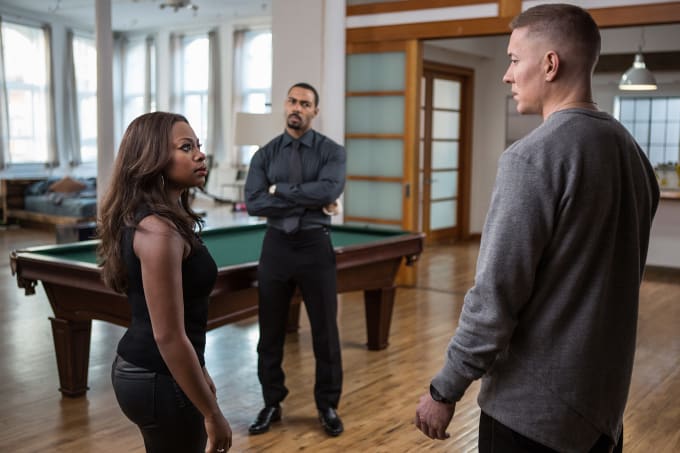 Love her or hate her, there's no denying that Ghost's rise to power in the New York City underworld was largely thanks to the cunning nature of his longtime wife, Tasha (Naturi Naughton). She's never met a problem she didn't want to solve—by any means necessary. Yet she's also fiercely loyal to those she loves, and will stop at nothing to ensure that they get whatever they want (especially if there's an upside for her). But with Ghost's decision to go legit and rekindle an old flame with the one woman he really shouldn't have gotten involved with, season four will reveal how Tasha deals with the aftermath of her once untouchable husband behind bars, a drug business going through a major restructuring, and her children finally seeing who their parents really are.
Angela Valdes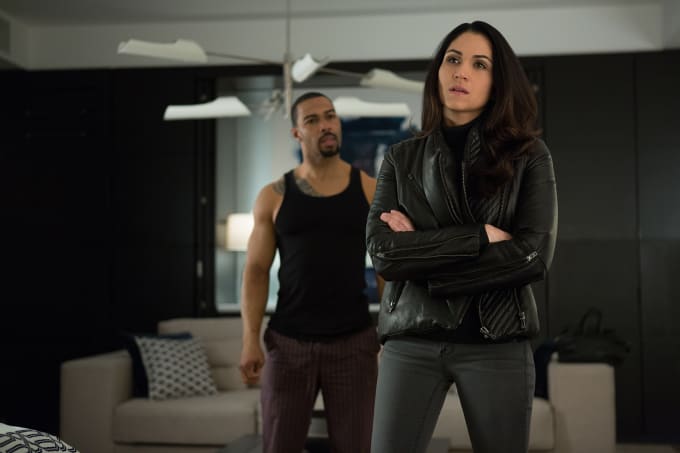 If Tasha represents the life that Ghost has made for himself, Angela Valdes (Lela Loren)—Ghost's first and only true love—is the female depiction of what life could have been. Nearly 20 years after breaking off their high school romance when Angie was given the opportunity to escape their childhood neighborhood in Queens, she and Ghost (who she knows as Jamie) bump into each other at Truth, the nightclub that Ghost and his drug-dealing colleagues opened as a way to launder their cash. It's a place that has a much deeper meaning for Ghost—one that only Angela understands. There's just one problem: Angie is now an Assistant United States Attorney officer who, when we first meet her, has been tasked with taking Ghost's crew down—even though she has no idea that Ghost and Jamie are one in the same. When the truth comes to light, she—like Ghost—is forced to decide between the love of her life and the life that she's worked so hard to build for herself.
Holly Weaver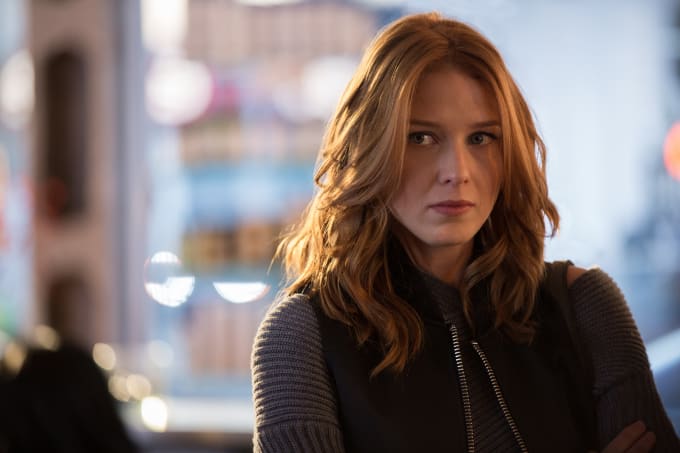 Though we won't be seeing much of Holly Weaver (Lucy Walters) in season four, we'd be remiss to ignore the power that the fiery cocktail waitress-turned-love interest for Tommy has wielded in the show's first three seasons and even her lingering effect in the new season. Holly said it best herself when she declared to Tommy that "I am a f**ked-up thief and you are a crazy dealer" and that they were made for each other. Though she aspired to play the same sort of consigliere role for Tommy that Tasha does for Ghost, Holly was a bit too ambitious for her own good. She may have had Tommy's heart, but she underestimated that he'd always have Ghost's back.
This season will also introduce us to plenty of new faces—one, in particular, being Alicia Jimenez, a high-end drug dealer played by Ana De La Reguera. While we don't want to spoil anything for you- we can tell you that this character defies all stereotypes and brings a whole new meaning to "the power of women."
Don't miss Power's epic return, this Sunday, June 25th, only on Starz.