Heading into its third season, Fox's hit soap opera Empire has not only upped the ante when it comes to drama, but has made sure to bring on a number of talented artists and actors during its tenure. From Pitbull and Mary J. Blige to Al Sharpton and Cuba Gooding Jr., there have been a number of insane guests getting face time on one of the most-watched television shows.
While some have made quick cameos showcasing their singing talents or giving Empire Twitter a quick pop, this group of guest stars have done so much more. From breathing life into one of the show's more ominous figures to penning one of the greatest songs in Empire history, we have what should be seen as the first class in the Empire Hall of Fame. Here's our look at the greatest guest stars on Empire.
10. Rosie O'Donnell
Character: Pepper O'Leary
First Appearance: Season 2, Episode 9 ("Sinned Against")
Last Appearance: Season 2, Episode 9 ("Sinned Against")
Most memorable scene: The one scene she was in.
While I can't confirm that this is how to get a gig on Empire, Rosie O'Donnell's superfan tweets were enough to get her noticed by Lee Daniels, who asked her to portray a woman doing a ten-year prison stretch alongside Cookie. About her guest spot, O'Donnell told the Associated Press that she "never prepared for anything in my career, because I didn't want to disappoint," and in this case, that approach paid off. O'Donnell did the damn thing (didn't YOU think she was a believable ex-inmate friend of Cookie's?), delivering an awkward but awesome performance. Unfortunately, she was a only one-and-done character.
9. Sway Calloway
<em></em>
Character: Sway Calloway
First Appearance: Season 1, Episode 6 ("Out, Damned Spot")
Last Appearance: Season 2, Episode 3 ("Fires of Heaven")
Most memorable scene: That time Hakeem dropped some heat in the booth. 
Yeah, we know, Sway is literally just being Sway on Empire, but with a severe lack of credible music journalists on television, you need someone like Sway to make scenes like an in-studio interview with Hakeem or Jamal Lyon feel life-like. Sway's a natural, and brings a sense of reality to these segments, even if he's just doing him.
8. Judd Nelson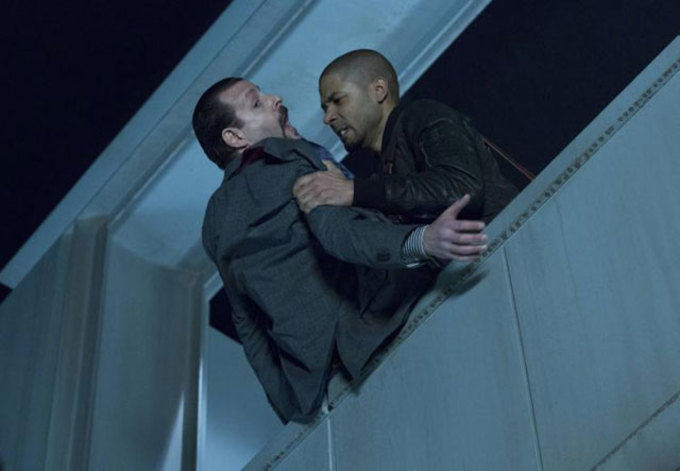 Character: Billy Beretti
First Appearance: Season 1, Episode 4 ("False Imposition")
Last Appearance: Season 1, Episode 11 ("Die But Once")
Most memorable scene: That standoff
Maybe it's rude to lead with the fact that Judd Nelson looks creepy with a goatee, but Judd Nelson looks creepy with a goatee! He plays Billy Beretti on Empire, the CEO of Creedmore Records, a competing record label against Empire Entertainment. Of course, this just means that he's an enemy of Lucious Lyon, which, join the club! Honestly, Nelson's great and perfectly oily as Billy Beretti, but he really only serves as a terrific foil for when Lucious needs ~music industry related beef~ to go down.
The most exciting part of Nelson's story arc was when babe supreme Jamal went to do Lucious's work for him, threatening Beretti for Lucious's masters by threatening to throw him over a balcony. And then we never see Nelson again! Maybe he'll show back up in season three to add to Lucious's ever growing list of enemies.
7. Courtney Love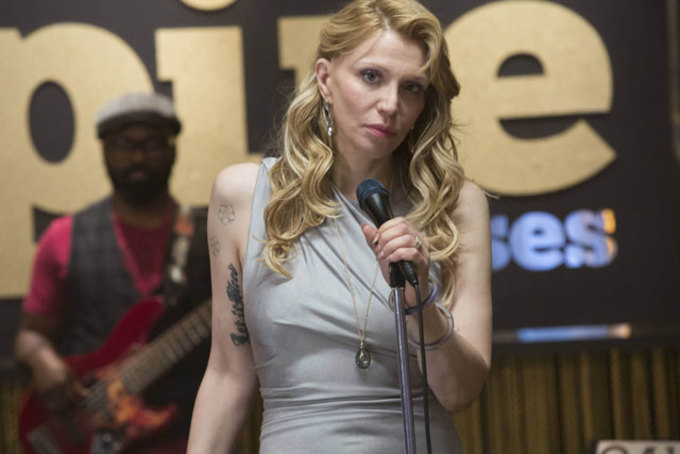 <em></em>
Character: Elle Dallas
First Appearance: Season 1, Episode 6 ("Out, Damned Spot")
Last Appearance: Season 1, Episode 7 ("Our Dancing Days")
Most memorable scene: That time Cookie taught her how to sang
Courtney Love (yes, THAT Courtney Love) on Empire is the result of the perfect recipe for a guest spot on a television show: weird, totally surreal, but somehow completely sensible. Love plays Elle Dallas, a former Empire Entertainment star whose personal demons and addiction issues have tanked her career. Cookie works on revitalizing Elle's career but it's an uphill battle considering how much the two clash.
Much like her music, Love's actually a pretty underrated actress (she was nominated for a Golden Globe for her role in The People vs. Larry Flynt in 1996). She brings a potent mixture of pain and steely pride—more than enough to go head to head with Cookie.
6. Xzibit
Character: Shyne Johnson
First Appearance: Season 2, Episode 18 ("Past Is Prologue)"
Last Appearance: TBD
Most memorable scene: Ratchet activity at Hakeem's wedding
Xzibit was so lit in the season two finale of Empire that he scored himself a recurring role on the show as Shyne Johnson, an industry vet who just so happens to be one of Lucious Lyon's rivals (skip to 1:27, then 2:55 in the video above).
With Shyne characterized as "100 percent wolf and 100 percent gangster," X to the Z brings a rougher edge to Empire, which doesn't have as many hard rocks on the show as you'd think. And with Lucious on the ground trying to keep the Empire brand afloat, it's interesting to see what kind of hell Shyne will raise. 
5. Kelly Rowland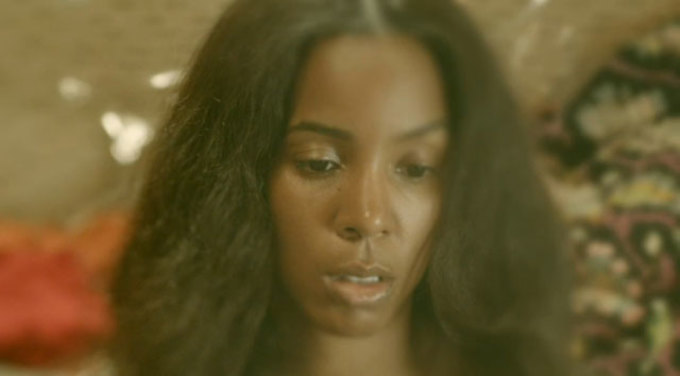 <em></em>
Character: Leah Walker
First Appearance: Season 2, Episode 2 ("Without a Country")
Last Appearance: Season 2, Episode 13 ("The Tameness of a Wolf")
Most memorable scene: When she almost blew her brains out
The former Destiny's Child member actually had a vital role in the show, playing Lucious Lyon's mother in flashbacks. Through her, we got to see the mental and emotional turmoil that a young Lucious was put through growing up. It might not seem like a lot, but as the flashbacks progressed throughout season two, you started to understand why Lucious handles Andre and his mental health issues the way he did.
But hell, who knew Kelly could knock out those scenes the way she did?! She played the hell out of the role, showcasing a woman on the brink of insanity trying to snap out of it and do right by her child. It didn't work, and it set the stage for a truly dramatic family reunion that could add a new ripple to the Lyon family dynamic.
4. Marisa Tomei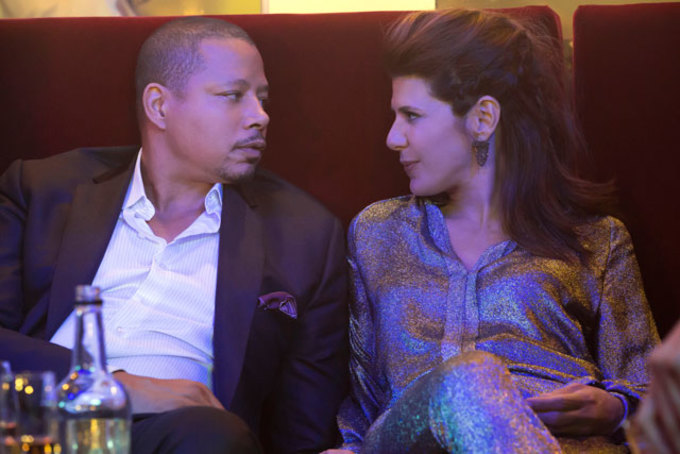 Character: Mimi Whiteman
First Appearance: Season 2, Episode 1 ("The Devils Are Here ")
Last Appearance: Season 2, Episode 10 ("Et Tu, Brute?")
Most Memorable Scene: That threesome with Lucious
If you've been following television and cinema for the last, say, three decades, Marisa Tomei has been in something you've rocked with, from My Cousin Vinny and A Different World to The Wrestler to Captain America: Civil War (as Aunt Bae—my bad, I mean Aunt May). On Empire, it was great to see her slide in as Mimi Whiteman, a billionaire who had her eyes set on controlling Empire Entertainment. She also played a pretty strong lesbian on the show, which led to one wild scene where she almost had a threesome with Lucious and some random woman named "Springtime."
While she ended up marrying Naomi Campbell's character in a confusing situation that involved Empire stock and Mimi ending up dead, any time Tomei was on screen, it felt like something. Hell, she even got a dance from Boo Boo Kitty (at Cookie's insistence), to "Hot Ni**a" no less.
3. Chris Rock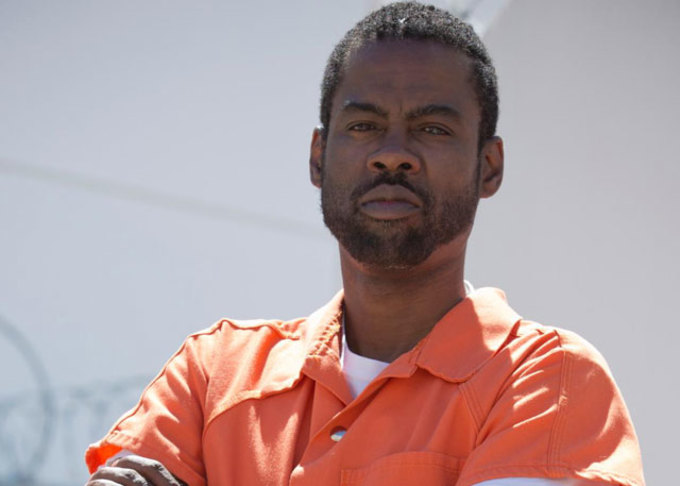 Character: Frank Gathers
First Appearance: Season 2, Episode 1 ("The Devils Are Here")
Last Appearance: Season 2, Episode 1 ("The Devils Are Here")
Most memorable scene: That moment we realized he was a cannibal
Yeah, that's right: Chris Rock, who played against type as notorious drug lord Frank Gathers in Empire, was supposed to be more of a full-fledged cannibal in the show, although Fox wasn't having that. Instead, it's strongly hinted that he ate someone while being locked down, but it just didn't get that far on television. Either way, Gathers plays an integral part in the story, even if Chris Rock didn't get past the season two premiere. Both Cookie and Lucious Lyon worked for Frank back in their drug-slangin' days in Philly, and when Cookie testified on the stand to get out of a sticky situation, it was against Frank, sending him to the same facility that Lucious was locked up in. Of course, Lucious and Frank butted heads, and if anything, Lucious's handling of Frank showed that even if he was locked down in the belly of the beast, he was still just as ruthless.
Don't think that's enough? Frank was also the father of Freda Gatz, the fiery femme fatale who dropped bars on the mic and ended up being the one who (accidentally) shot Jamal after thinking she was shooting Lucious for what he did to her pops in jail. Chris Rock might've spent less than a full episode on screen, but his character's movements rippled throughout the entirety of season two.
​2. Naomi Campbell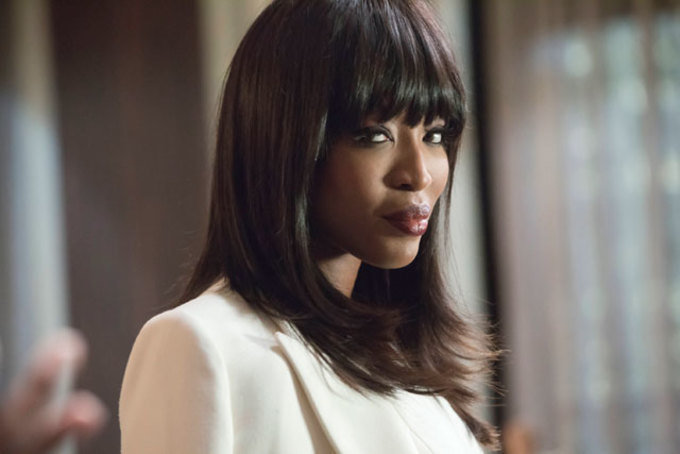 Character: Camilla Marks-Whiteman
First Appearance: Season 1, Episode 3 ("The Devil Quotes Scripture")
Last Appearance: Season 2, Episode 12 ("A Rose by Any Other Name")
Most memorable scene: That time Lucious made her off herself
Naomi Campbell would likely make this list even if she was just being Naomi Campbell, tbh. Instead, Campbell took Empire by storm right off the bat, easily stealing our hearts as Camilla Marks-Whiteman, Hakeem's older lover (and our general aging/cougar goals). She was there to cause drama and perfectly pose, until Lucious had to go and ruin everything by sending her to England.
But as in any soap, sending a character away means they're just gonna come back in even more dramatic fashion—and thankfully that's what we got. Camilla came back in the middle of season two and exceeded expectations: SHE CAME BACK AS MIMI'S (MARISA TOMEI) WIFE!!!!! Sorry for all the shouting, but if you can't shout about a Marisa Tomei/Naomi Campbell union, then what can you really shout about? Of course, nothing on Empire can be cut and dry, so this whole union (*sobs*) was a farce and Camilla was very jealous about Hakeem finding love. Spoiler alert: Some murder happened and then some suicide. So sadly, we lost Camilla at her own hand, but at least we got our fill of bitchy glares, glamorous gowns, and ill-fated romantic pairings for two seasons.
1. Petey Pablo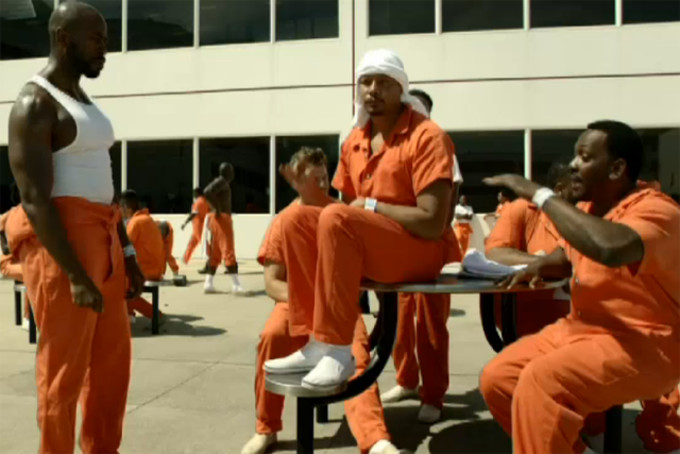 Character: Clyde
First Appearance: Season 2, Episode 1 ("The Devils Are Here")
Last Appearance: Season 2, Episode 2 ("Without a Country")
Most memorable scene: Being Clyde
While most guest stars on Empire end up having a) some kind of wild performance in a club or random street setting or b) an equally wild conversation with one of the main characters, Petey Pablo is neither of those. His character, Clyde, was the reason for one of the most important songs in the history of Empire: "Snitch Bitch." You remember "Snitch Bitch," right? It was the song that Lucious made in some random storage closet with a big dude banging on some trash cans, some small guy playing the entire song out on one take via his computer, and Lucious spitting the hardest rhymes ever. The key to the song? Lucious's infectious "Clyde told me!" line. 
​It was a truly amazing experience, and lowkey, Petey Pablo was a huge part of this early season two banger. As he tells it, Petey says Terrence Howard owed him $200 from back in the Hustle & Flow days, but instead of paying him back, he got him a gig on Empire, which involved Petey writing "Snitch Bitch" and a number of other tracks. That's a super easy come-up, and forget what you heard: "Snitch Bitch" will go down as the greatest song from the Empire soundtrack, my hitta!