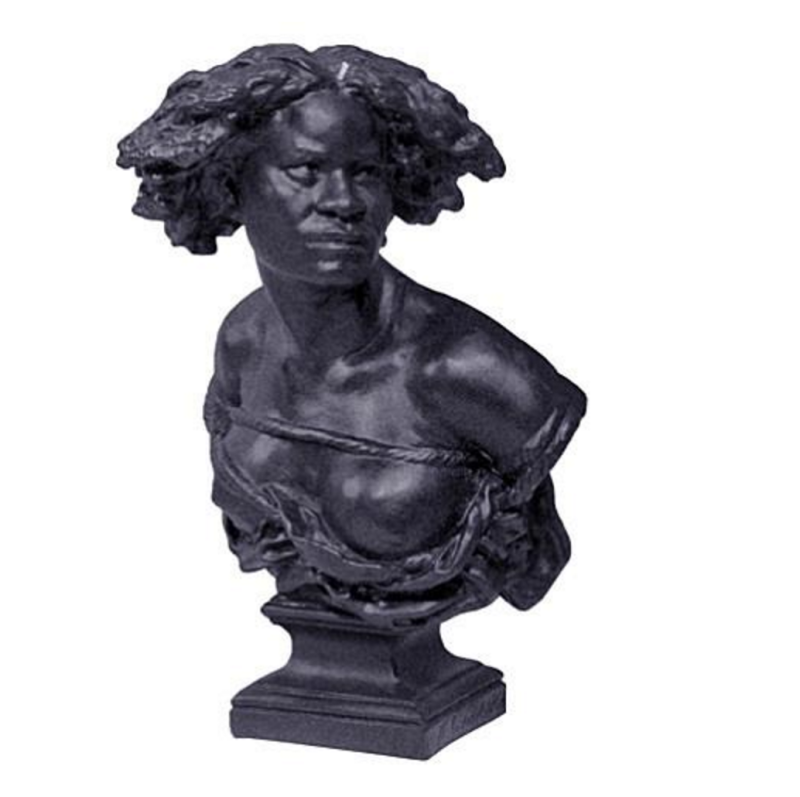 This is a candle, that up until this week, you could by from London department store Selfridges.
The luxury candle cost £160, and was advertised as a wax bust of a "Liberated slave". The description on Selfridge's website says it is "essentially decorative" and you shouldn't actually light it. It is also described as an "original gift for any occasion".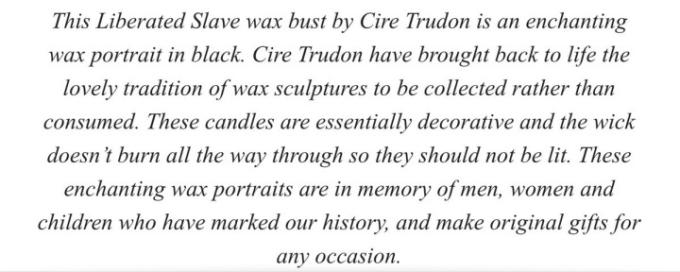 Writer Lola Adesioye say it online, and wasn't cool with it.
She got lots of support online.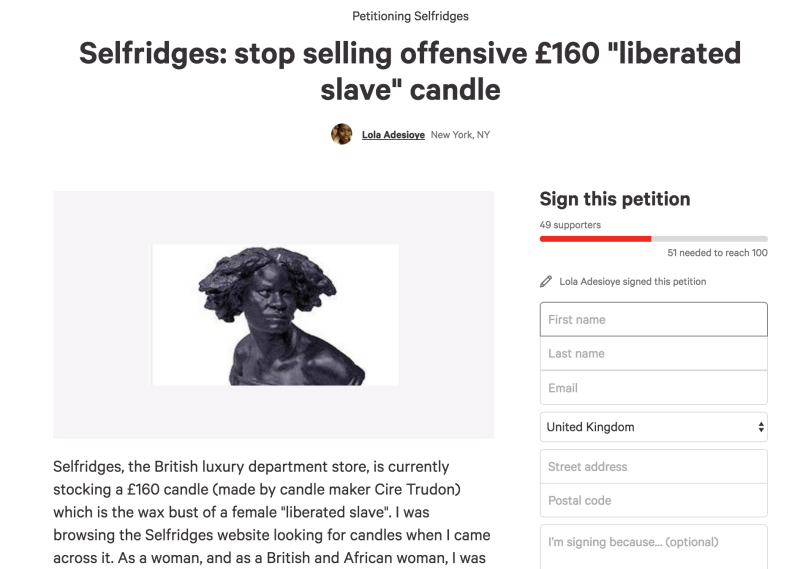 A Change.org petition was started.
Selfridges quickly saw sense, and removed the candle from sale.
Adesioye told Buzzfeed: 
I don't think Selfridges should have been selling it – particularly not without providing background as to why they were doing so. And particularly not without thinking that some people might have found it upsetting – even if the woman is supposed to be liberated.

If there had been an artwork of a Holocaust survivor, would Cire Trudon have made a candle out of it, and would Selfridges have sold it?