Kris Jenner knows how to shut down an argument. In the latest peek at this weekend's Keeping Up With the Kardashians premiere, Kris finds herself at the center of a fam dispute over Rob Kardashian. The only way out? Bringing up that one time Kim Kardashian and Kris Humphries were a married couple for an admittedly brief period of time.
"You should not be paying for your son that is almost 30 years old to buy a house," Kim tells Kris. "Drop him," Khloé Kardashian adds in support. "Cut. The. Chord." That, of course, is enough to inspire Kris to turn up the heat. "You guys can judge me all day long," Kris tells the fam. "I came here to have a nice dinner. So just everybody relax. You all have to have somebody to blame and criticize instead of saying, 'What's the problem?'"
When the sisters start suggesting that Kris is actually "the problem," the dinner vibes quickly shift. "I've seen you guys through so much shit that I have to fucking put up with," Kris says passionately. "'I'm married for 72 days.' Really? That's normal?" Thankfully, Kim had a response face on deck for this exact occasion: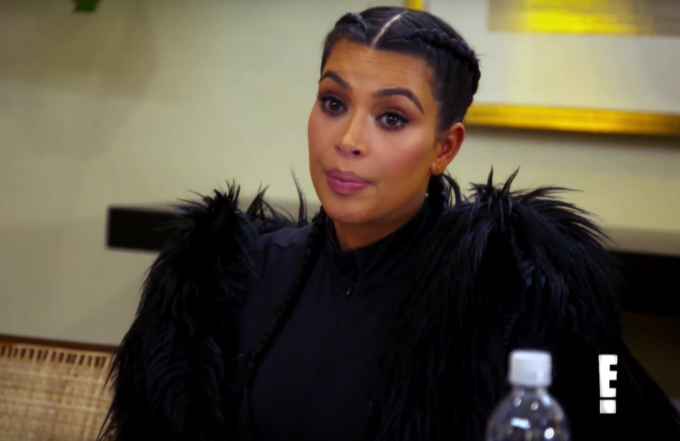 Though the forthcoming batch of new KUWTK will clearly explore the more awkward moments associated with Rob Kardashian's return to the spotlight, some recent moves from Kylie Jenner and Blac Chyna suggest that the animosity has indeed cooled and/or all the world's a stage and we are merely a perpetual audience:
Performance art is dope.