Back in the day, what was the best Pokemon card in your collection? Even your shiny Charizard wasn't as impressive as this record breaking one, which was unveiled in Paris today. British artist Quentin Devine, who previously created a mosaic of the Queen only using 1p coins, created the artwork using 12,987 individual cards.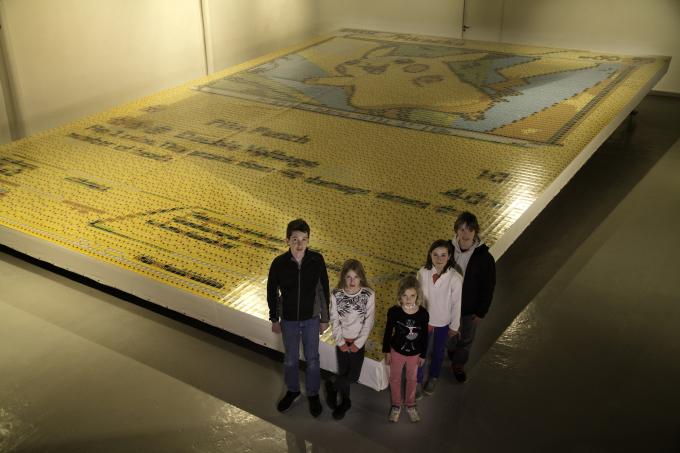 The Pikachu card measures over ten metres tall and seven metres wide. 
How many copies of his album do you think Jme would trade you for it?