We're back from SXSW, barely one piece. We ran back and forth across the town from our hotel to interviews and screenings and back to our hotel to tell Spencer Pratt about all the movies we saw. We got overwhelmed (and thirsty) in the presence of many, many celebrities (Kerensa almost tripped in front of Jake Gyllenhaal when she realized it was him; Kristen stalked Elijah Wood). And we (okay, maybe just Kerensa) drank a lot. 
Now, with the benefit of reflection and hindsight, here are some of the best, worst and weirdest stuff that happened to us at SXSW 2016. To read more of our coverage, click here.
Kerensa Cadenas
Best Thing I Saw: Stella Meghie's Jean of the Joneses. When I spoke with Meghie at SXSW, I described her film as a "less twee Wes Anderson family drama that actually looks like the world" and I'll stick to that. It's a finely crafted portrait of a group of women and their family ties. It's visually stunning, hilarious and has an excellent, breakout performance from Taylour Paige as Jean. 
Coolest Career Moment: Talking with Don Cheadle, who is so ridiculously talented and famous. It was hard to not feel incredibly intimidated in his presence. 
Best Thing I Ate: The brisket and mac & cheese at Cooper's Old Time Pit BBQ. 
Biggest Thirst Trap: Alexander Skarsgård in all his glorious Nordic beauty. That he's incredibly goofy and sweet didn't hurt at all—it just made me dehydrated. 
Weirdest Tinder Number: I "allegedly" made over 100,000K matches while in Austin, which I believe is completely untrue.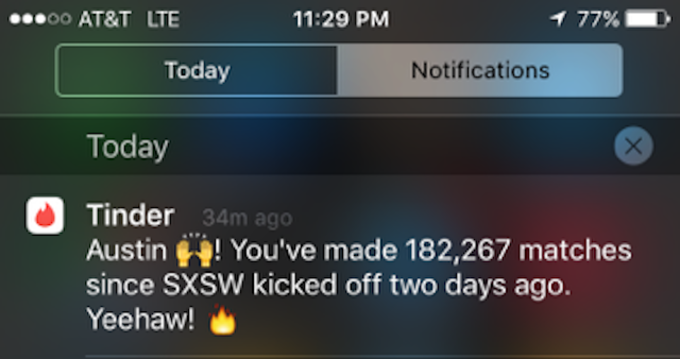 Best Time I Danced with Tatiana Maslany: Well, since we danced MORE THAN ONCE, it would be when we were basically shouting Bey's "Formation" at each other. 
Weirdest SXSW Moment: Justin Bobby. Hands down. 
Most Exciting Celebrity I Met: Jenny Slate, who I adore, and semi-resemble as I've been told. She was so lovely and nice.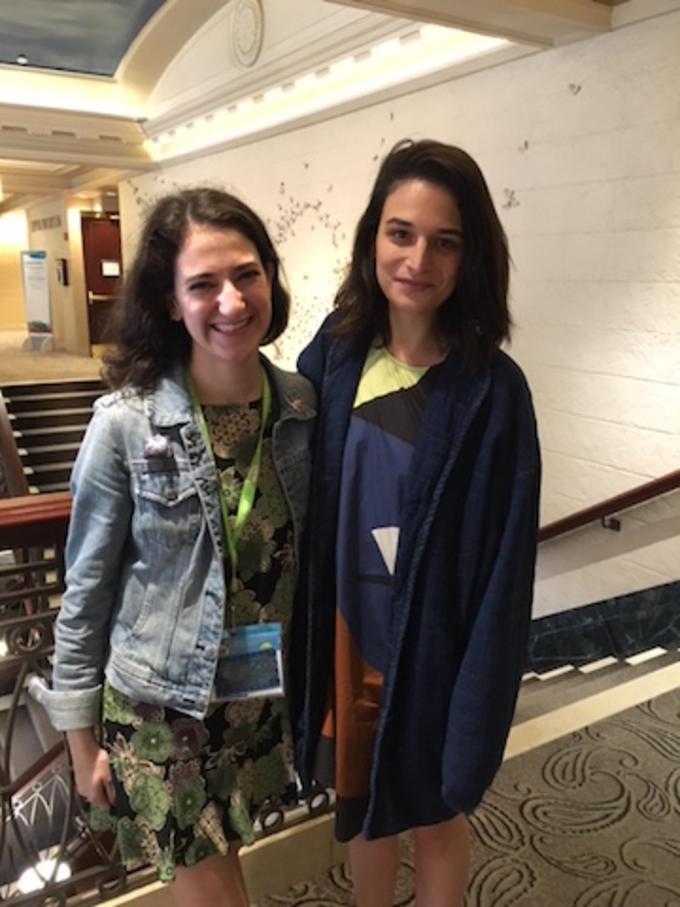 Biggest Surprise: Totally bonding with Bella Thorne over feminism during our interview. 
Biggest Regret: Not getting to do karaoke at all while I was in Austin specifically, not getting to ride on the RVIP :( 
Worst Pickup Line: When I saw Hardcore Henry, a Film Bro sat next to me and declared: "I'm between two chicks and I didn't even have to do anything." SMH. 
Kristen Yoonsoo Kim
Best Thing I Saw: In a Valley of Violence. Director Ti West had been itching to try his hand at something other than the horror genre and he does it so effortlessly and with so much humor in his latest, a classic Western starring Ethan Hawke and John Travolta. There was way more humor than expected, but some mouth-covering horrifying stuff too. 
Best Compliment I Got: Ethan Hawke said he liked my necklace! It's heart-shaped and says "Sad Girl" on it. 
just texted this pic to like 10 people in a row pic.twitter.com/7Aw5yTEzxf

— Kristen Yoonsoo Kim (@kristenyoonsoo) March 14, 2016
Worst Pick-Up Line: Some dude came up to me at the film awards after-party and told me, "I see all your friends getting attention, but not you. I notice these things 'cause I'm a filmmaker." Alright dude, thanks for pointing out I'm the DUFF [designated ugly fat friend], also CYA BYE. [Editor's Note: She's not the DUFF.]
Coolest Career Moment: Interviewing Ethan Hawke and Elijah Wood were dreams come true, but being the resident horror creep of Complex, it was insanely dope to get to interview two of my favorite horror directors, Adam Wingard and Ti West, on the same damn day.
Best Thing I Ate: Kimchi fries from Chi'lantro. With short ribs in it. *Salivates*
Most Austin Thing I Ate: I could say BBQ or whatever, but I think it might actually be the custom Richard Linklater beer I tried a sip of. 
Linklater has a beer now? pic.twitter.com/67A6OlMxpg

— Kristen Yoonsoo Kim (@kristenyoonsoo) March 12, 2016
Biggest Thirst Trap: Seeing Elijah Wood almost everywhere I went, almost every day I was in Austin. 
Most Shameful Moment: Eating Hot Cheetos and a 7/11 Slurpee in bed... two nights in a row. (The second night there may have been a Slim Jim involved also...)
Best Surprise: Finding out I was interviewing Michael Showalter the moment he sat next to me.
Most Random Celebrity Sighting: Seeing Christopher Lloyd (a.k.a. Doc from Back to the Future) sort of aimlessly roaming around the hotel lobby. 
Best Dressed at the Fest: Ethan Hawke at the Born to Be Blue premiere. He wore a custom blue suit that said "Born" and "Blue" on the sleeves with a glittery trumpet on the back. 
Most FOMO-Inducing Thing I Did at SXSW: Seeing a work-in-progress screening of Seth Rogen's Sausage Party. I still can't believe how fucking outrageous that movie is.