#OscarsSoWhite speaks to something valuable, but the focus is wrong. The complaint comes too late. By the time the awards have been given, the films have been made. When the Academy nominates a predominantly pasty array, they're predominantly selecting from a pasty array. 
Sure, when your voting body is 94% white, you'll attract some heat when your nominees nearly match that percentage, but it's not like studios have given the voters much of a choice. In the last 25 years, there have been 1,462 nominations for white men, 378 for white women; 50 for black men, 14 for black women; 40 for Latino men, nine for Latino women; 26 for Asian men, five for Asian women; three for Middle-Eastern men, and one for Middle-Eastern women. This translates to 248 wins for white men, 75 for white women, 13 for Latino men, 11 for black men, six for Asian men, six for black women, and one for a Latina woman. 
 This should come as no surprise. Like most American industries, film reflects our nation's past as a white supremacist patriarchy—those words come loaded with eye-rolling righteousness, but that's the best way to describe what our country began as, and more or less, remains.
And since nothing radical has happened to change it, we still live in an America where white people, especially men, are disproportionately awarded. For every eligible, measured category, white men have outnumbered the other nominees. Well, except Best Song in 2006—when Three 6 Mafia won for "Hard Out Here For A Pimp," and gave a performance the likes of which had basically never been seen at the often stuffy ceremony.
But skeptics of insufficient diversity point to the top-4 acting categories—the primary source of outrage for the hashtag awareness effort. These categories actually represent one of the most diverse array of nominees and winners. For those categories, there have been: 87 white winners, 10 black winners, 3 Latino winners, and 1 Asian winner. Now, that's not great, but it doesn't (too) wildly differentiate from the population distribution of the country. Though, white women did take 25 of 26 wins for Best Actress.
The avalanche comes more in the behind-the-scenes seats of power. Sixty-three white producers have won Best Picture compared to 1 black man, and 1 Latino man. Best Director is a bit better with 21 white winners, compared to 4 winners of color, but that draws from a far more imbalanced pool of 115 white nominees compared to 10 nominees of color. To be fair, white women are also underrepresented in directing—only Kathryn Bigelow snagged a win for The Hurt Locker. And no women of color have ever been nominated for Best Director. 
Even when people of color star in major roles, the films are shot through the lens of whiteness—just look at the Steven Spielberg-directed The Color Purple. Each year, major studios know which pictures have a shot at winning. And they have disproportionately given the flicks with high potential to white people—even when the subject matter depicts people of color. Now, it might be hard to turn down Spielberg, but it seems weird to think a white man who never lived in the South is the best person to direct a movie about southern black women. 
The Oscars represent the distillation of an entrenched way of doing things in the film industry. If more people of color win awards, it means little unless the range of voices behind the camera broadens.  
Take a look at the statistics from the last 25 years of the Academy Awards, for more details, click on the line graph to see the minority nominees and winners from each year and flip through the gallery for a more detailed, yearly look at the major problem Hollywood and the Academy clearly need to fix.
To see more on Racism in Hollywood, click here.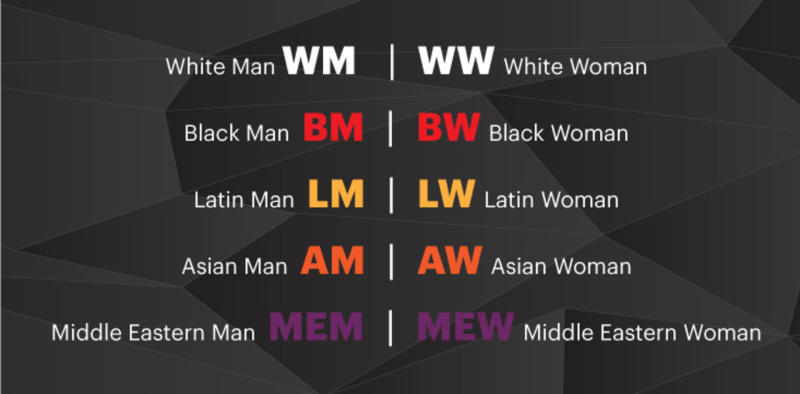 Swipe left and right to see a yearly breakdown of the Oscar nominations.
Move your cursor over the years to view their respective minority nominees and/or winners.