Jerry Seinfeld, a comedian who gets coffee with other comedians (and occasionally the Leader of the Free World) in cars, is letting go of some extremely rare and highly coveted vehicles from his personal collection. Seinfeld has reportedly enlisted Gooding & Company Auction to help him unload some of his famed stash of vintage cars because he "doesn't have the time to drive them all," TMZ reports.
"Each one of these cars is a pinnacle of mechanical culture to me," Seinfeld said in a press release obtained by Forbes. "Many are the best examples that exist in the world. I've loved being entrusted with their care, and I'm proud of the level to which we have brought each and every one of these wonderful machines." According to Seinfeld, his main reason for letting a few items out of his stash is to see the reactions of the vehicles' new owners. "My enthusiasm for this pursuit remains quite insane," Seinfeld adds. "I am very fortunate to have many other cars I get to look after."
The auction, which is set to kick off at the Amelia Island auction in Florida next month, is estimated to bring in as much as $28 million. A 1955 Porsche 550 Spyder, which is apparently of some scarcity around the globe, is expected to easily bring in a quick $6 million alone.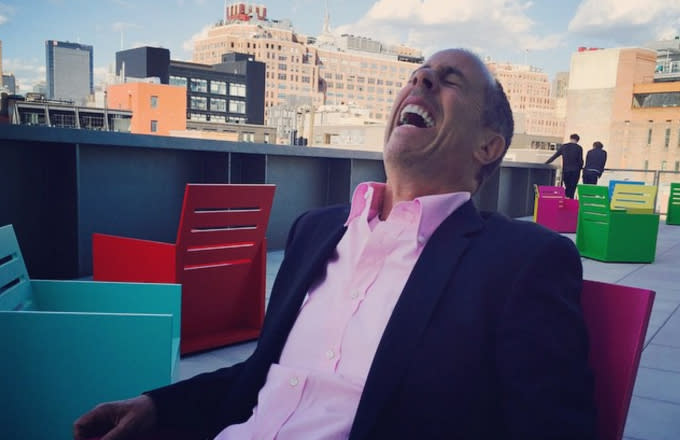 For those with a few million dollars tucked away for a (very) rainy day, peep the full auction details here.