Snapchat, that wonderful and often quite wild land of hope and intrigue, has given us some of journalism's finest moments this year. From the two-part journey of the brave gentleman hiding under his girlfriend's bed due to a punctual mother to the cocky Snapcheater learning about her possible STD in the most 2015 way possible, Snapchat has been the gift that either keeps on giving or keeps on taking, depending solely on who you're asking.
Our latest entry in the Snapchat canon comes to us from an unidentified woman with the unfortunate distinction of having sent her boss a topless Snapchat, an intimate photographic exchange originally meant for her boyfriend. As noted by a plethora of internet detectives, the questionable validity of these screengrabs doesn't ruin the entertainment aspect at all: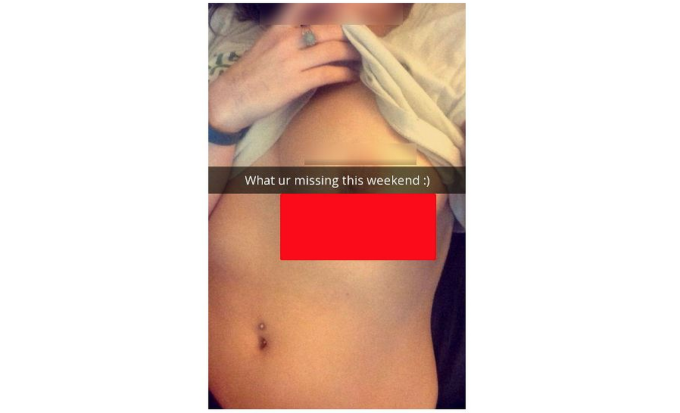 This notably chill boss's response, though firm and decidedly direct, makes a point to playfully nod at something called "handwriting" which is apparently how ancient humans communicated before texting: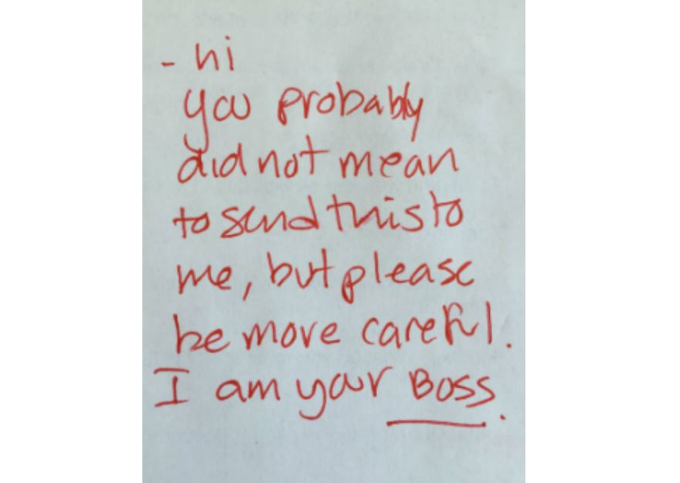 Long live Snapchat.