Using public transport is hell. It's hell when it all runs fines, and it's even more hell when trains are delayed. We do now live in 2015, so you can check the service on your smartphone to see what's running. But hearing that the Northern Line is down yet again is still just depressing, no matter how you find out.
But what if you could get London Underground updates IN EMOJI? Yes, that's what this new iOS app Tubemoji does. Smiley faces and heart eyes if everything's good, tears if it's delayed.
You can get Tubemoji over on the appstore.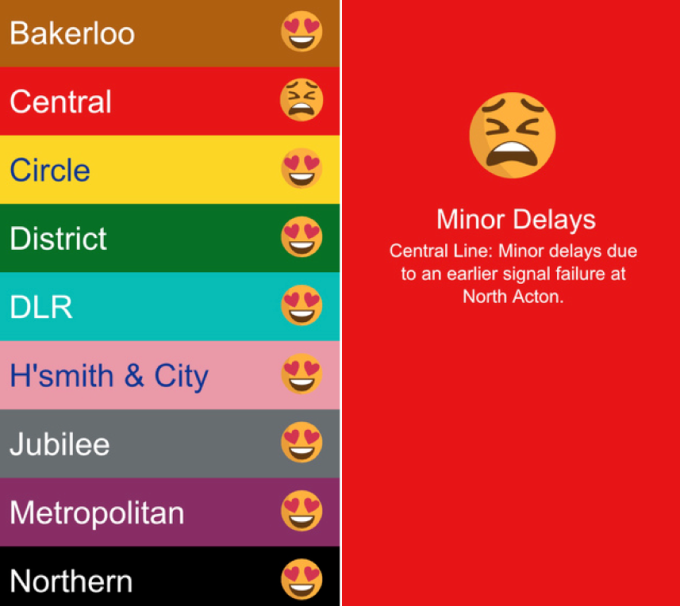 <span style="font-family:droid serif,sans-serif; font-size:15px; font-style:normal; font-variant:normal; line-height:26px"></span>