After a small flurry of publications started spreading the rumor that Kim Kardashian and Kanye West had conspired against the world by presenting a "fake pregnancy," Kim took to her respective social media channels to slam such nonsense in the best way possible: post a nude selfie alongside a heartfelt ode to motherhood.
In addition to the photo above, Kim expressed her understandable disgust with the press's treatment of her pregnancy, stating that the journey of pregnancy is a "blessing" and thus exists above the muck and mire of tedious gossip: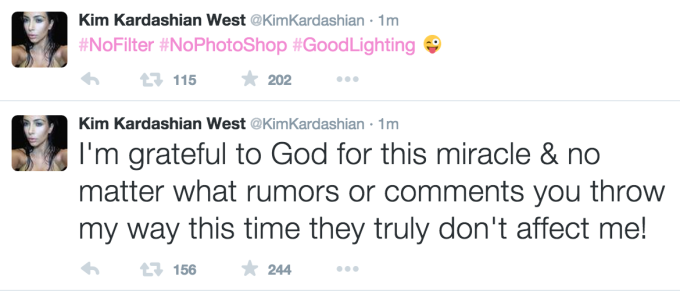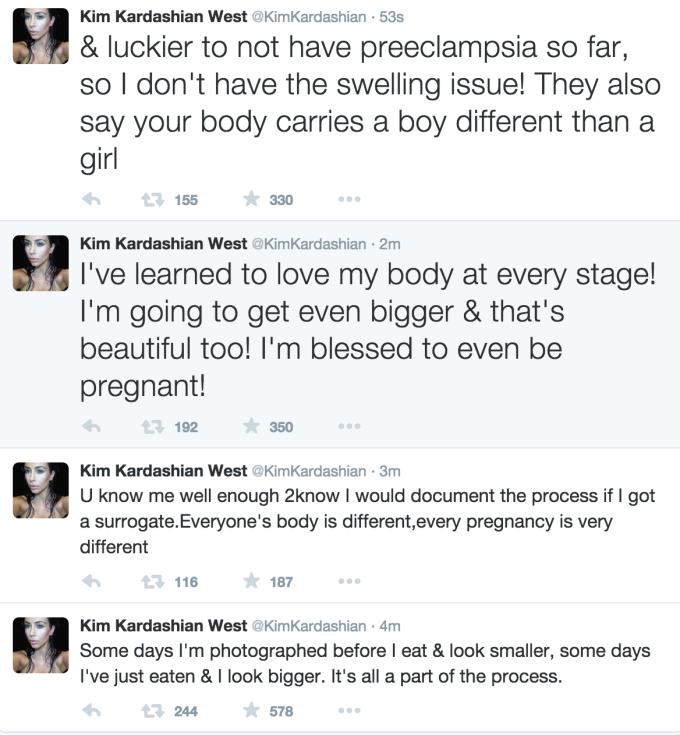 Well said, Kim. The Kardashian-Wests are currently expecting their second child together, a boy due in roughly five months. Their first child, daughter North, was born in 2013, at which point she promptly took over the internet by dressing better than most people in their 20s and 30s. North is the subject of Kanye's first collaboration with Sir Paul McCartney, the somber ballad and emotional testament to sonic minimalism "Only One."