I got chills, they're multiplying... just from watching this trailer for By the Sea, the new movie directed and written by Angelina Jolie, starring herself and her IRL boo Brad Pitt. Except this is neither a Mr. & Mrs. Smith sequel, nor is it a portrayal of the perfect life you'd assume they lead (even though it was shot during their probably perfect honeymoon). Set in the 1970s, Jolie and Pitt play Vanessa and Roland, a married couple in crisis traveling through France. Jolie has said that working with her husband on this film was "heavy"—which, well, you can probably see why when you watch the trailer above.
Not sure what exactly is happening here, except they seem to be two beautiful yet sad people in a toxic marriage. Tears? Check. Brooding journal writing? Check. Pensive cigarette smoking? Check. Pill popping? Check. Kicking, screaming, face slapping? Check, check, check. Wow, this looks intense. Set to Harry Nilsson's melancholy "Perfect Day," this trailer is made especially eerie. Replay, replay, replay. 
GET MY GIRL ANGIE AN OSCAR SO SHE CAN STICK HER LEG OUT AGAIN AS SHE ACCEPTS HER AWARD.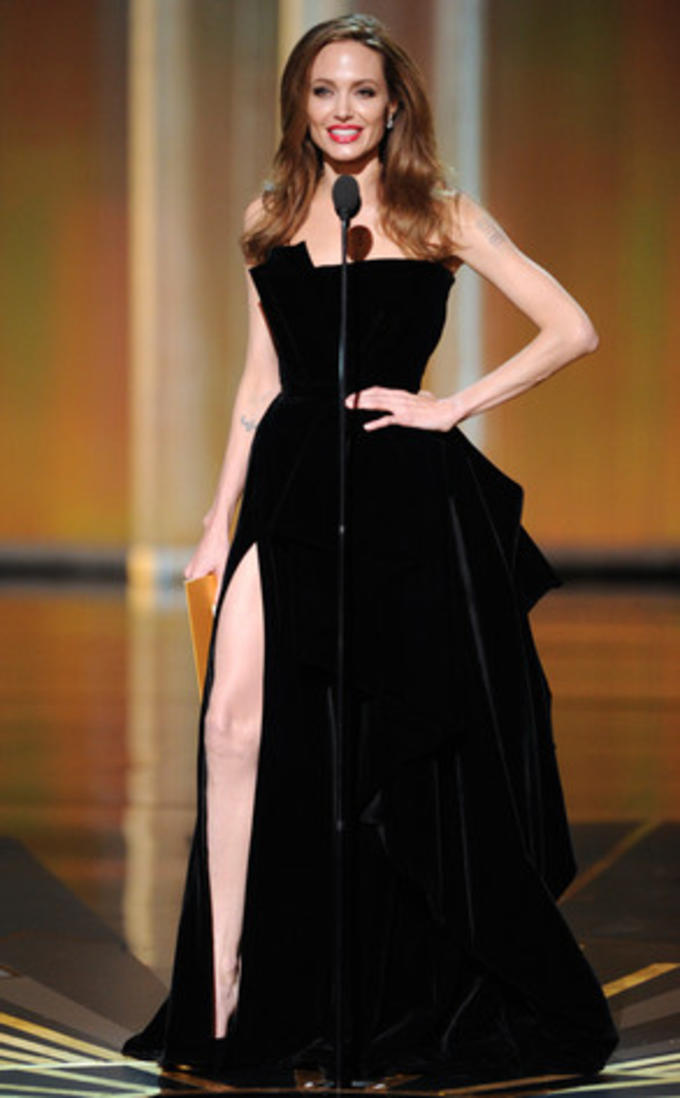 Hey, in other news, Jen Aniston is getting married!