Roland Emmerich, director of the original Independence Day, announced today at an exclusive Q & A that the sequel's title is Independence Day:Resurgence. He explained the title by saying it was a resurgence for the cast and the movie as the alien-human-war of the original is now referenced as "the war of '96" and that this movie addresses the "post World-War generation."
The cast for Independence Day 2, which will see the return of Jeff Goldblum, Bill Pullman, Judd Hirsch, Brent Spiner, Vivica A. Fox joined by new faces to the series Jessie Usher (playing the grown up son of Will Smith's character), Maika Monroe, Liam Hemsworth, Sela Ward, also joined the Q & A. Here's some things we learned from the Q & A:
Jeff Goldblum's character is now a defense director for alien attacks.
New POTUS, Sela Ward, revealed it was Emmerich's idea to have a woman as president, praising him for being "non-sexist."
Maika Monroe was asked about her role now, and it was mentioned how she was a sort of "secret agent" but Monroe didn't say anything official and kept mum mostly. 
Angelababy, playing a new character called "Rain", revealed she was a fighter pilot.
Liam Hemsworth is also a fighter pilot who joined after losing his parents to the war of '96. 
Vivica A Fox's character is no longer a "stripper with a heart of gold" and is a hospital director. 
UPDATE: Here's some exclusive images from the set featuring The Moon Tug, one of the new technologies. The Moon Tug forms part of the Earth's alien defense on the moon.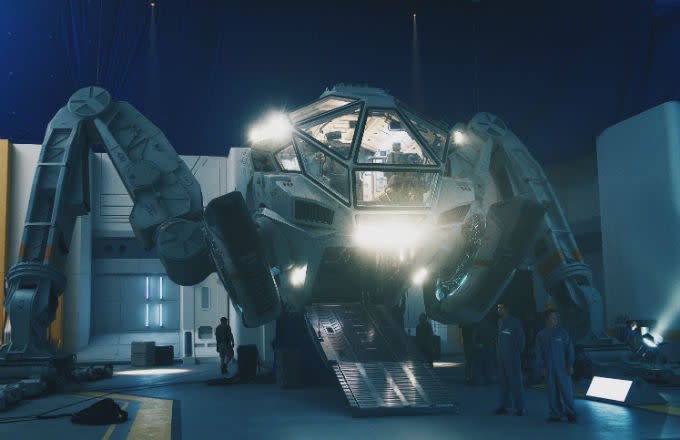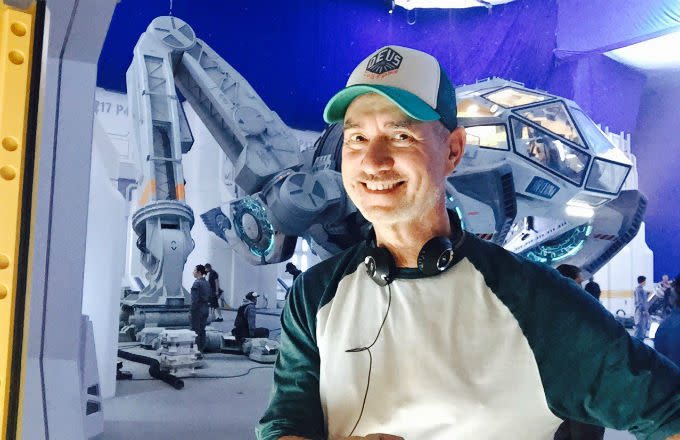 Independence Day: Resurgence will hit theaters June 24, 2016.