All the trailers for Dope have been enticing so far, but they've missed a certain something. Teenagers can't go a minute without swearing, so a full two-minute trailer without any F-bombs (or any other letter) is as realistic as Steve Buscemi playing a high schooler.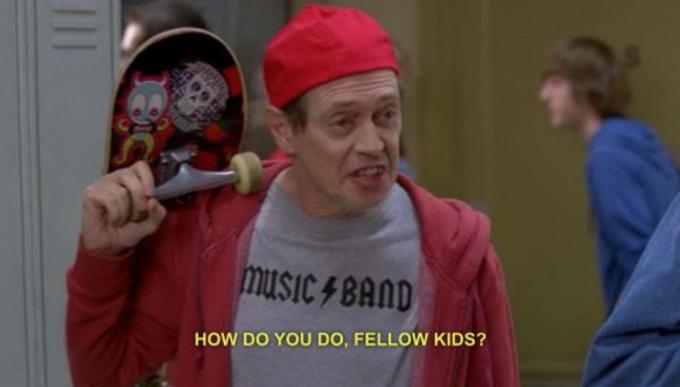 The lack of naughty words has finally been filled with the first red band trailer for Dope. We're not advocating for swearing for swearing's sake here. The language adds another level of realism and character to this high school coming of age flick centered upon hip-hop and drug dealing. We can't stop laughing from A$AP Rocky yelling, "Come here lil n***a," at Shameik Moore's character to open up the spot. 
Look out for Dope to hit theaters June 19.