The Avengers: Age of Ultron poster is exactly what you think it'd be: overflowing with superheroes. They're all fighting for prominent placement, and Captain America and Iron Man are front and center. That makes sense because Marvel Studios is easing this gang into a Civil War, with Tony Stark/Iron Man and Steve Rogers/Captain America leading the separate factions in opposition.
More interestingly, if you look at the below-the-title credits (which every film fan should already be trained to do) you'll see some actors whose names are not above the title: Idris Elba, Anthony Mackie, and Hayley Atwell. This one sheet serves as the first confirmation that Elba's Heimdall, Mackie's Falcon and Atwell's Agent Carter will appear in this film. None of their characters appeared in the first Avengers.
So welcome to the team—before having to choose sides.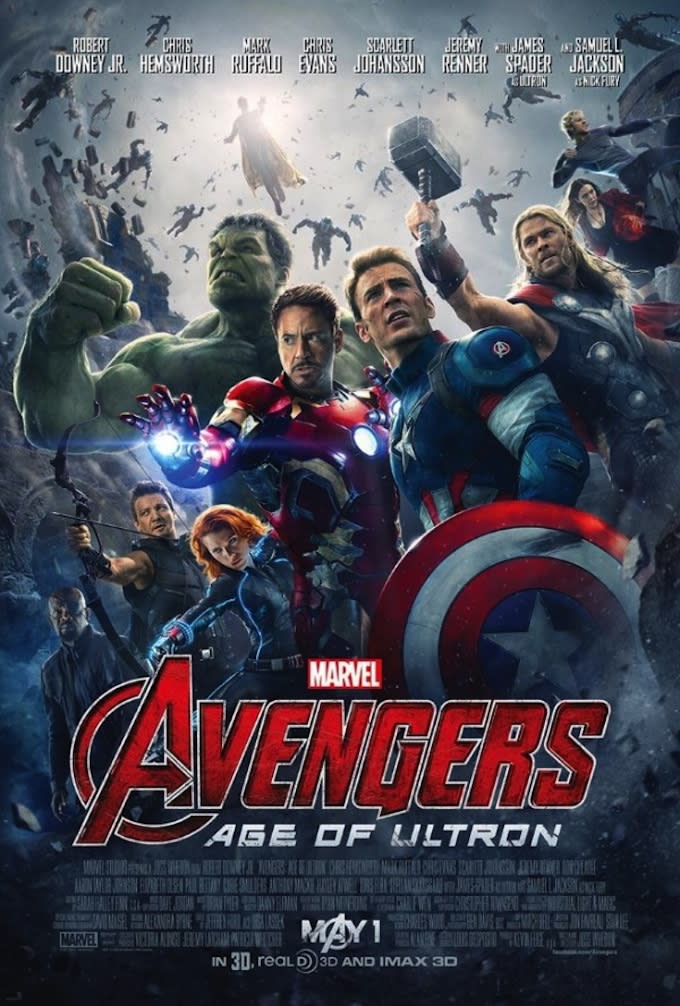 The Avengers: Age of Ultron will destroy all cinematic competition on May 1.
pqamtkcToY0If-Yv75cUuOk2M5_thXJo