A Hong Kong-based company has created a Rubik's Cube-like puzzle with over 169 tiles on each of its six sides —that's 1014 tiles in total.
Dubbed the "Pillow 13x13x13 IQ Brick", the colossal conundrum retails for over £200 ($320). According to the Brando website, this door stopper of a Chinese puzzle is described as:
The Special Design of the IQ Cube, The New Challenge, The New Playing Method can you still play and tackle in few minutes? Grab One to Get the answer! (all sic)
As if the original version wasn't aggravating enough.
The Pillow Brick is not the first such novelty Rubik's Cube, but it's certainly one of the biggest.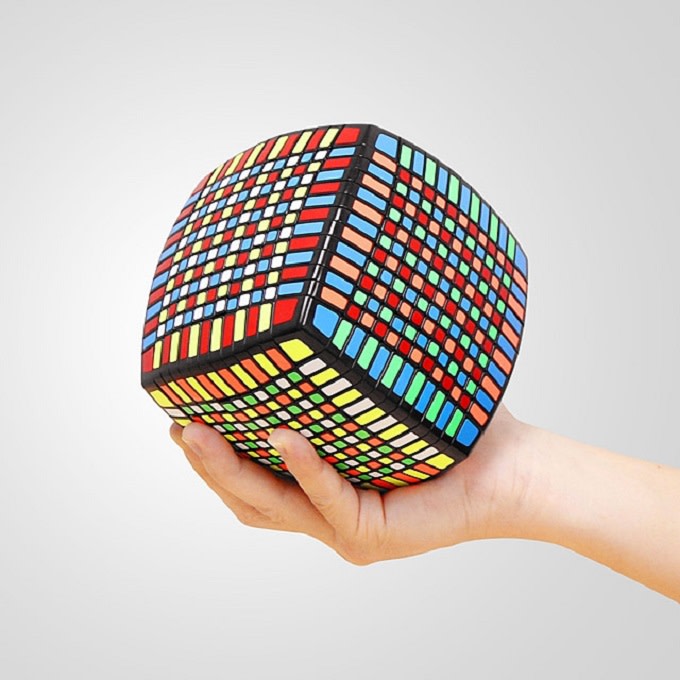 [via Mail Online]