If you catch yourself watching a lot of YouTube videos with you friends, but are lacking an easy way to send videos to them while on the go, 5by's redesigned iOS and Android app is a full on messaging platform built around sharing videos with your contacts in a private way.
5by was acquired by StumbleUpon late last year, and this week's relaunch of the app lets users message videos to up to 12 friends, and then text them about it afterward within the same chat window. One of the most popular ways to share videos is on Facebook, but aside from tagging friends to get them to view it, it's a little difficult to keep other people out of the conversation if they want to be trolls (we've all had that happen at some point or another.)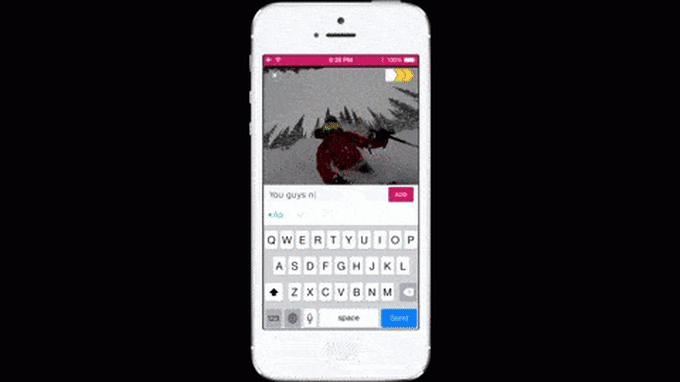 The app itself is clean and colorful. I didn't like how I had to submit my phone number in order to verify my device during registration—I don't like doing that for any app—but once you're in, a few minutes of messing around will get you comfortable with its layout. With any app that's built on being social, it's only as good as its audience. If you don't have any friends using 5by, well, you won't have anyone to share with. It's free, so it won't hurt to hit up a buddy and give it a test drive.