In 2004, somehow some weird, anachronistic movie about a nerdy teenager from Idaho became all anyone could talk about. Napoleon Dynamite cost $400,000 to make, and it made a cool 46 mil at the box office. Someone call John Travolta—we have a phenomenon. 
Ten years later, Napoleon Dynamite's success still doesn't really make any sense—but it's definitely worth remembering. That's why Sundance's NEXT FEST in Los Angeles is including a tenth anniversary screening of the movie. And to promote the event, Napoleon Dynamite himself, Jon Heder, sat down with Sundance to reflect on his life-making role, that famous dance scene, and what it's like to have his own statue.
Now we only have to wait three more years for a retrospective on Blades of Glory. It'll get the people going! 
Check out the interview above (there's even a little treat in there for you Japanese-speaking readers), and if you're in L.A. on Aug. 7, go watch Napoleon Dynamite at the Hollywood Forever Cemetery at 8:30 p.m.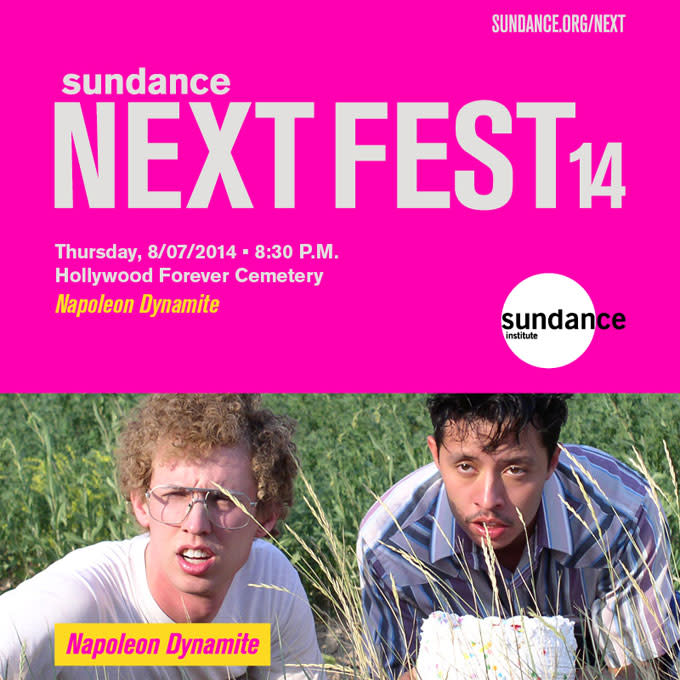 Click here to see what else is going down at NEXT FEST.