Gamers in Grand Theft Auto Online can create custom jobs - using the newly launched content creator - for their friends and gamers to play out. So far millions of jobs have been created and as promised Rockstar has singled out and stamped a few with its seal of approval. These, so called, Rockstar Verified jobs dropped today.
While anyone can create jobs in GTA Online, developer Rockstar will single out and test selected ones. The best reason to get your jobs verified? Once players build a job on either PlayStation 3 or Xbox 360 platforms and its gets verified it will then be available across both platforms meaning tons more gamers will get to experience your hard work.
Here is a couple of examples of the many new Rockstar Verified jobs that were announced today; one a race and other a deathmatch. Check all the new jobs out at Rockstar Newswire: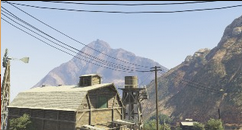 Over The Hill II by LXG_No_Mercy
You may have seen us playing this one during last weekend's Social Club Event live-stream show. "Over the Hill", from the veteran LXG Crew and their outspoken leader LXG No Mercy, is currently amongst the top 10 most popular Xbox 360 Jobs. This epic up-and-downhill off-road Race climbs over Mt. Chiliad with multiple obstacles to navigate through some of the roughest terrain San Andreas has to offer.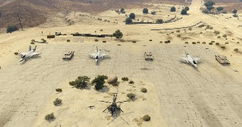 Seal Team Six by ishtheengineer
 Spawn into this Deathmatch with Rhinos, Lazers and Buzzards (oh my) for an all-out battle at the Sandy Ridge airport. Heavy firepower with lots of room to stretch your legs. This artillery attack follows the simple formula that everything goes better with high-end explosives and military-grade hardware.
RELATED: A Glimpse Of "Grand Theft Auto Online's" Content Creator (Video)
RELATED: 10 Steps to Ensure Your Survival in 'Grand Theft Auto V (5) Online'
RELATED: "Grand Theft Auto Online" Is Showering Players With Gifts, Snow
[Via Rockstar Newswire]