1.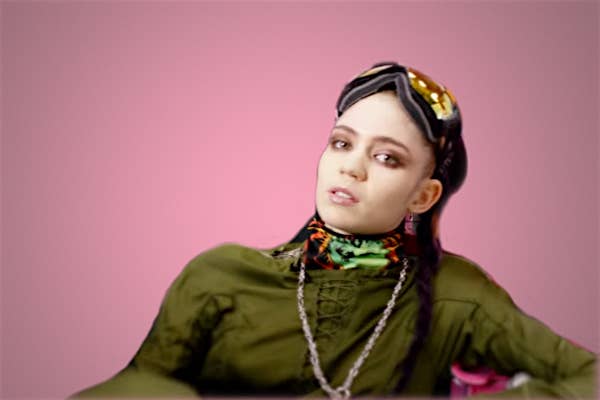 2.
Run The Jewels ft. Lil Bub, Maceo, Delonte - "Meowpurrdy"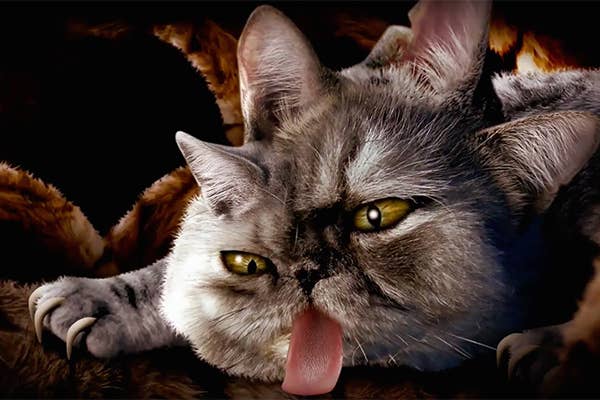 Director: Cyriak
"Meowpurrdy" is the second video to come from Meow The Jewels, an album which undoubtedly will go down in history as being the best thing crowdfunding contributed to society. For the video, Run The Jewels teamed up with visual artist Cyriak to create this creepy masterpiece, which is right in line with the animated work he's done for Bonobo and Flying Lotus.
If you're a cat lover, you're gonna have some mixed feelings on this video. On one hand, they're cats! You just want to cuddle them and they're amazing. On the other, what the hell is happening? Why is that cat shaped like a sperm? Why is it meowing so sadly? Is this cat hell? Purr-gatory? Obviously "Meowpurrdy" raises some tough questions, so expect some intense but also cat-heavy times ahead.
3.
Breakbot - "2GOOD4ME"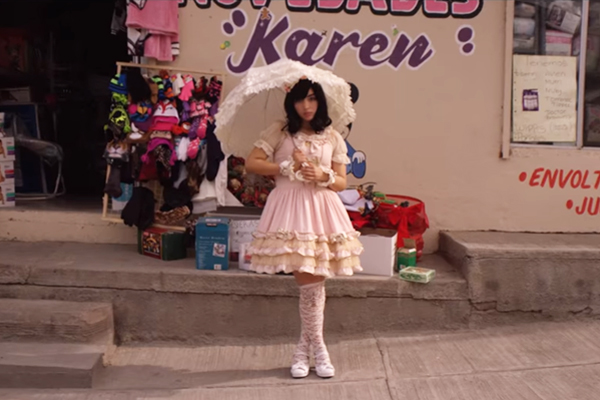 Director: Simon Cahn
Breakbot's "2GOOD4ME" video follows a young Mexican Lolita dresser around Tijuana for a night of raucous debauchery.
This is a typical bad-teen story, including smoking, drinking, and general mooching—but the beauty comes in the juxtaposition of our heroine's passionate embrace of Japanese culture and how it stands out in Mexico.
Despite there actually being a real life burgeoning scene of Lolitas in Tijuana, the teen heroine is met with cold shoulders and is reduced to a life of fights and clubbing, until she finally gets kicked to the curb.
The cinematography is perfect, turning what looks like a pretty terrible night out into a dreamy journey through beautiful colors, sun-drenched settings, and blissful atmospheres.
4.
Yeasayer - "I Am Chemistry"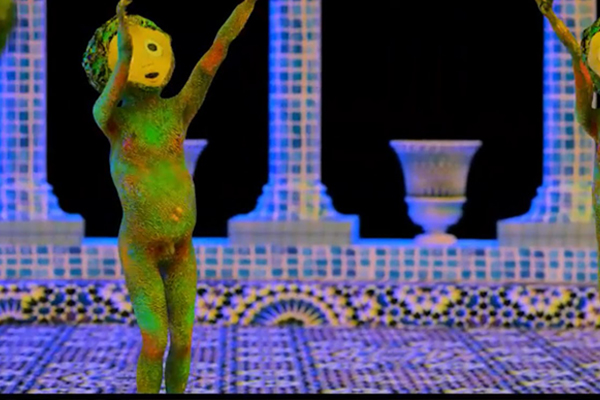 Director: New Team Ltd
Something about January seems to have lead to an influx of CGI animation in music videos. Perhaps it's the colder weather creating bad conditions for outside shoots, or a binge of Pixar movies over the holidays, but it's definitely not a bad thing. Although there is music and dancing, Yeasayer's video for "I Am Chemistry" is a tale of birth, rebirth, death, and body parts, so it's safe to say this is not Pixar. These animations might send children screaming from the theater.
Directed by New Team Ltd, the visuals sync beautifully with the melancholy of the Yeasayer song. As it develops you'll be brought through many worlds and realms, each stranger than the last. The video peaks with a scene of a temple in the sky, filled with dancing garden nymphs singing their little hearts out. It's a pretty beautiful moment.
5.
Kendrick Lamar - "God Is Gangsta"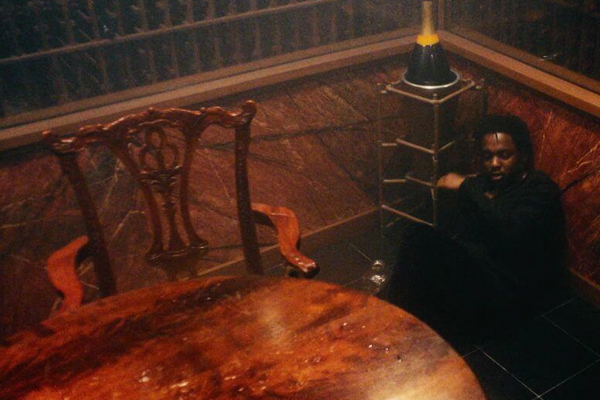 Director: Jack Begert & The Little Homies
Technically released as a short film as opposed to a music video, "God is Gangsta" provides visuals for two tracks—"U" and "For Sale." The film begins with Kendrick Lamar alone in a room, drunk, filled with a visceral anger that has him screaming and thrashing around. The anger is so intense that you can actually see Kendrick's saliva as he spits out the iconic line, "Loving you is complicated."
After that, things start to unspool. Shots of Kendrick getting baptized in a pool are intercut with scenes of him surrounded by women in a dimly lit club while subliminal messages flash on the screen—"Good dussy can make you melt," "Life is like a box of chicken," and "Tracy Ellis Ross is vibrant."
This is definitely one of Kendrick's trippier videos, but it's also one of his most emotive. The result is an even tighter narrative to two of the best cuts from To Pimp A Butterfly.
6.
Jesse James Solomon - "YPT"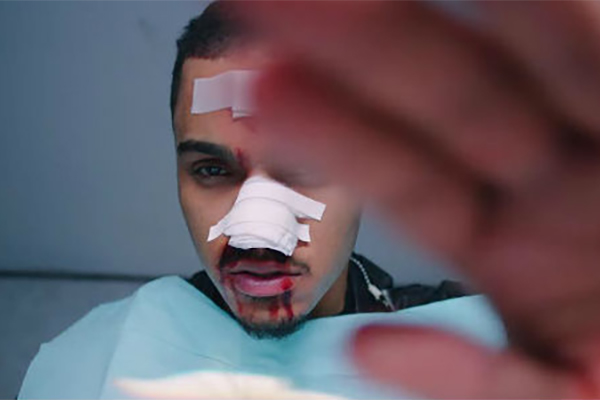 Director: Noah Lee
Alone, "YPT" is a drawly, slow croon of a song, but with the addition of this video, the sexy story of a jilted lover turns dark and deliciously weird. The visuals are truly disconcerting—we follow Jesse James Solomon through some narrow corridors and cramped spaces as cops and partygoers drop in and out at random. All the while, his bloody face gets more and more wrecked.
The video should come with a trigger warning for claustrophobics. The smallness of the space can induce some anxiety, like a terrifying funhouse that really isn't very fun at all. Despite everything going on in the background, you're firmly glued to Solomon: he's deadpan, passive, and sullen, tuning out his surroundings with deadly focus.
Also, if you're afraid of the dentist, maybe look away toward the end.
7.
Miike Snow - "Genghis Khan"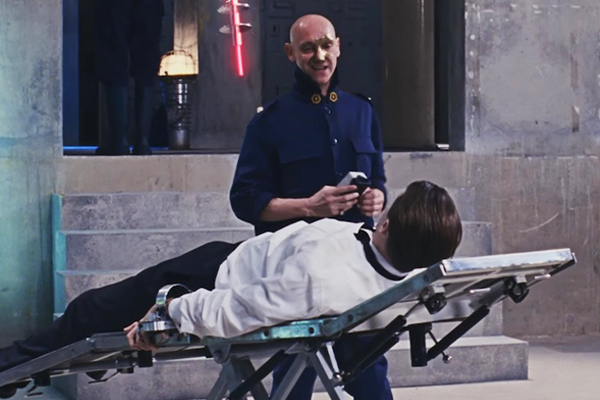 Director: Ninian Doff
"Genghis Kahn" was already an incredibly catchy song, but this video makes it 1000x more appealing. Set in a Bond-esque world, Miike Snow's video follows the forbidden romance between a diabolical villain and his secret agent nemesis. The video plays on the borders of real issues and Broadway decadence perfectly, with shots of the secret lair intercut with scenes of the villain's mundane suburban life. Highlights include evil guards' synchronized dancing, deep looks of longing, and a turtleneck game so strong Drake might want to check his rearview.
This kitschy video is the perfect accompaniment to Miike Snow's latest track, and it will have you dancing around your suburban bedroom/underground lair for some time to come.
8.
2 Chainz - "Watch Out"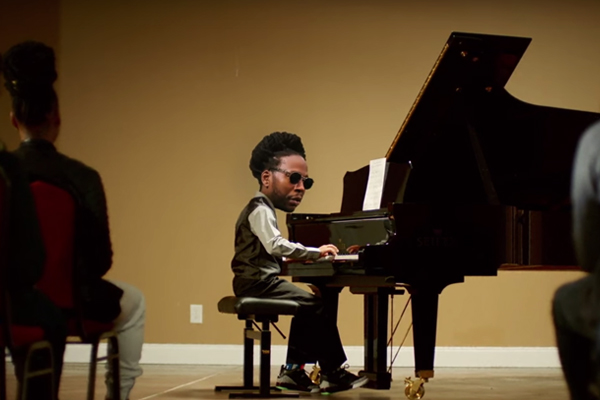 Director: Motion Family
Using the beautiful creation that is CGI, "Watch Out" presents 2 Chainz as a child pianist, a pizza delivery guy, the president, a kid in his mother's arms, and a whole host of other digitally altered personas. This is a pretty great watch just for the outfit choices, body types, and elaborate eyewear.
Shout out to 2 Chainz's multiple personalities, and to the very obvious product placements too—the shamelessness includes everything from a Beats Pill to a vape pen to some off-season advertising for the 2 Chainz Christmas sweater.
Although it reminds me of a recent Young Thug video and Drake's "Energy" video, I'm pretty certain bobble-headed rappers will never not be entertaining. I think the moral of the story is: we are all 2 Chainz? There is some 2 Chainz in all of us? There's definitely a moral here.
9.
Kwamie Liv - "Lost In The Girl"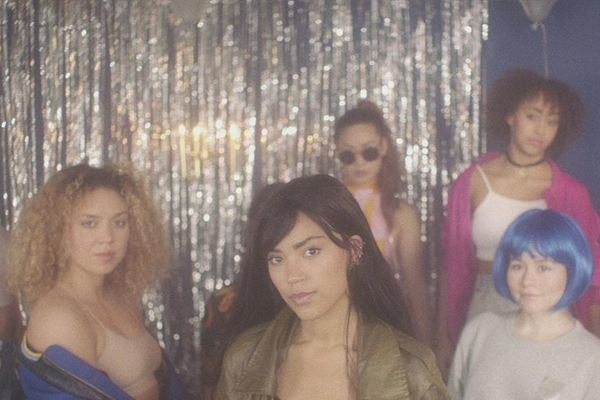 Director: Kwamie Liv
Danish artist Kwamie Liv continues to kill it with her new music, and she rounded off her last EP this month with the "Lost in the Girl" video. "'Lost in the Girl' is a video I have been wanting to make for a long time," Kwamie said. "It's also my way of closing the chapter on my first EP, a final kiss perhaps to a project that has meant so much to me. The visual itself is a celebration of fearlessness, vulnerability, and ultimately the strength of standing together without trying to fit into one thing."
Watching the video, you definitely get what she means. "Lost in the Girl" shows Liv singing to the camera and dancing with her friends in the most beautiful tumblr-aesthetics kind of way: they're all wearing amazing clothes and having a great time amidst nice plants and soft lighting. The video is refreshingly devoid of the male gaze, but it's not berating the viewer with feminist intentions. The women just are, which is what makes it so strong.
10.
David Bowie - "Lazarus"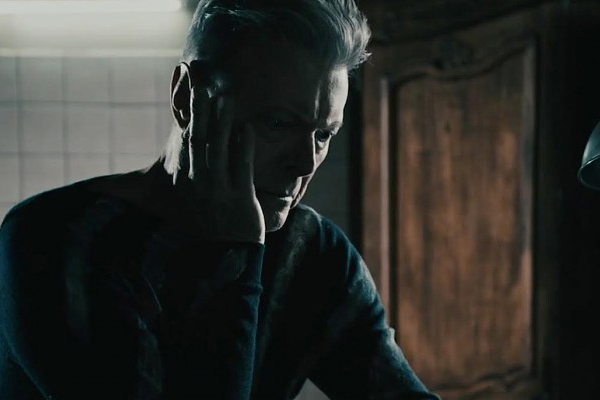 Director: Johan Renck
Released just three days before David Bowie's death, "Lazarus" has indisputably taken on new meaning since his passing. It's actually pretty difficult to watch, knowing that Bowie knew he was on his way out, and that the album was meant to be a parting gift.
The video opens with the legendary artist in a hospital bed, his face wrapped in cloth and buttons over his eyes. He writhes in the bed as he sings the first lines, "look up here, I'm in heaven." While it's chilling to watch, there is also something beautiful about the patient camera movements and the vibrant expressions of Bowie—he appears dressed all in black at the video's end, dancing back into the wardrobe while he sings about being "free like a bluebird."
Director Johan Renck had this to say of the video: "One could only dream about collaborating with a mind like that; let alone twice. Intuitive, playful, mysterious and profound... I have no desire to do any more videos knowing the process never ever gets as formidable and fulfilling as this was. I've basically touched the sun."
11.
Wiki - "Crib Tax"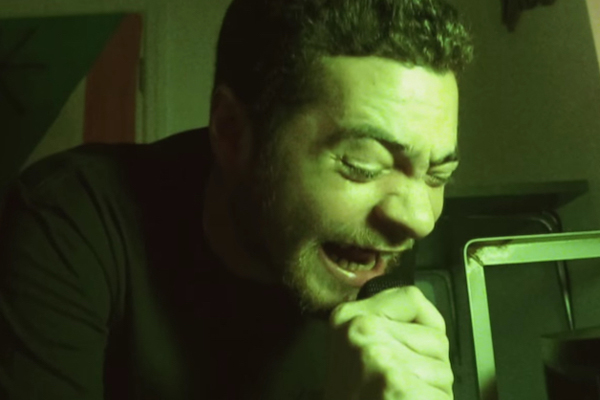 Director: Jacob Wayler & Matt Lubansky
In one of the most New York videos ever, Wiki lays out a PSA concerning the mandatory crib tax at his abode. The rapper does so from his living room, with an accompanying saxophone player adding a level of sultry smokiness while Wiki raps in front of his ever-present Wiki flag—his own combo of his parents' nationalities, the Irish and Puerto Rican flag.
12.
Grimes - "Kill V. Maim"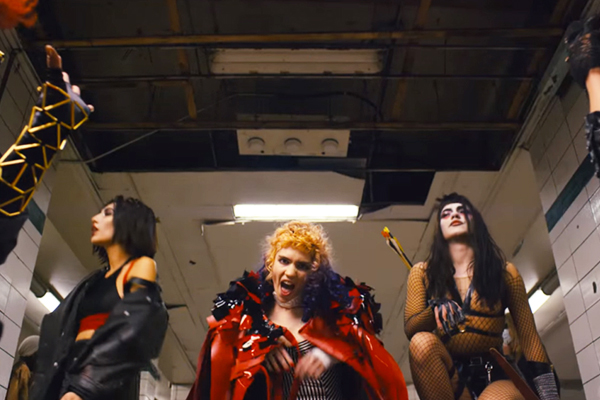 Director: Claire Boucher & Mac Boucher
Earlier this month, Grimes uploaded a five second animation she drew of a wiggling tentacle and several media outlets jumped, presuming it was a teaser from "Kill V. Maim." It wasn't but the hype was real and Grimes definitely didn't disappoint.
The video, directed by Boucher and her brother Mac, finds Grimes living out her wildest cyberpunk fantasies. "Kill V. Maim" features Grimes as a vampire, a jheri curl-toting subway punk, and a Mad Max-style wargirl. We also spend some time at what is undoubtedly clubbing's next frontier: the blood rave.
While the video definitely has Grimes' personal touch, it also follows a slew of videos featuring bloodthirsty girl gangs—from Taylor Swift's "Bad Blood" to Rihanna's gory "BBHMM," celebrity feminism trended towards bloody, post-apocalyptic vistas last year, and the phase doesn't seem to be ending anytime soon.