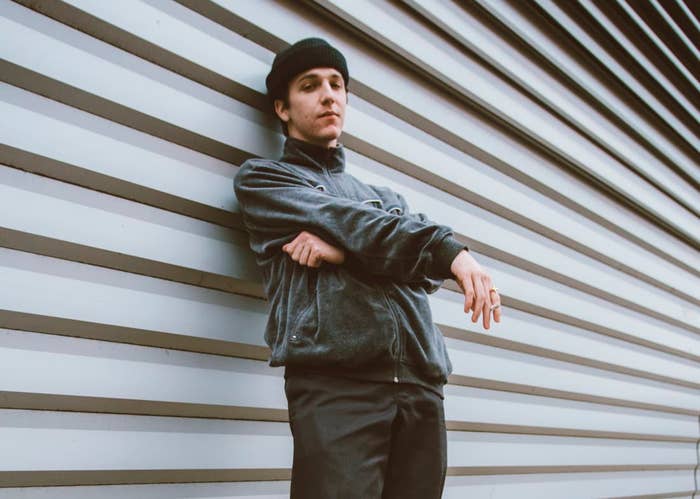 21-year-old ROLE MODEL has a penchant for creating tracks that blend darker themes with sunny, mellow guitar, and his latest single takes that juxtaposition and applies it beautifully to a rocky relationship. "Not a Fan" is an odyssey of attraction and repulsion, unreturned texts, and long streams of tears. 
Coming on the heels of his Arizona in the Summer EP, "Not a Fan," which was produced by ROLE MODEL's longtime collaborator Owen Ardell is understated and honest, similar to his breakout single "i don't rly like u." The flanging guitar and breezy percussion create a dreamy atmosphere, but one that's permeated by ROLE MODEL's candid, confessional vocals. In an interview with Pigeons & Planes, he talked about wanting to create tracks that are infectious and emotive in equal measure.
"My goal is to make people dance while crying. I think that contrast is so tight. I definitely capitalized on a really dark period of my life to create that body of work. I try to find inspiration in any way that I feel," he said. "My mood changes every five minutes so it's hard to tell what works best for me."
Stream "Not a Fan" below, read our interview with ROLE MODEL, and check out our feature on the exciting new generation of DIY pop.