1.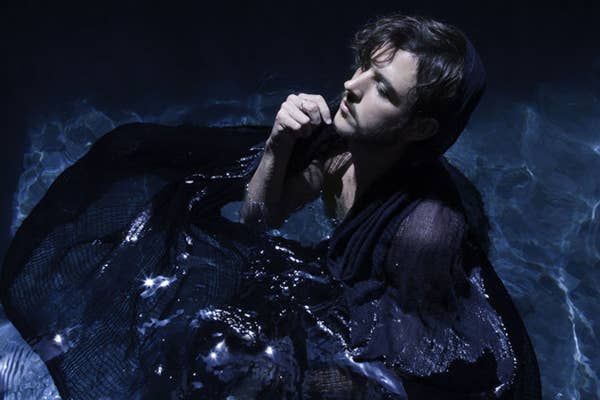 Impressed with Noah Breakfast's work on songs with Christine And The Queens and Ty Dolla $ign, Belgium alt-pop artist Oscar & The Wolf reached out to the producer as he went to work on the follow-up to his debut album, Entity.
"Together with Noah, we really tried to capture enigmatic sounds of late night clubbing," he says of the mission when the two met up in Los Angeles to create "The Game." He explains that they approached the song as "a soundtrack to an eventful night out; the adventure and drama, the mixture of audacity and uncertainty."
Originally drawn in by the power and control of Colombie vocals, Noah was immediately impressed with his genre-bending style when the two finally got in the same room together.
"In between takes, I would find him playing really beautiful ballads that sounded like classical pieces on the piano," Noah says. "I think 'The Game' is a great example of Max experimenting with light and dark elements within pop and club music. When we were working together, Max told me his genre of music was 'Dark Disney' and I found that very inspiring."
What they came out of the studio with manages to capture the manic energy of a wild night out with the balance of a "tears on the dance floor" edge (as Colombie calls it). Listen below.