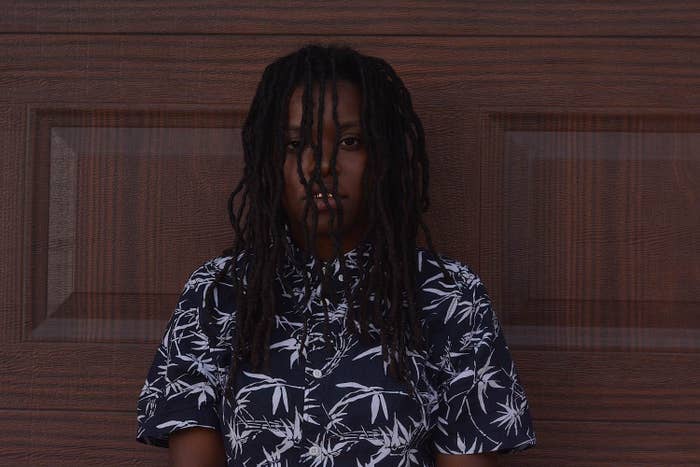 Lil Westside is from Jacksonville, the most populous city in Florida and the largest city by area in the nation. The 21-year-old built a buzz for herself with her July 2017 mixtape Welcome To The Westside and since then has kept the attention on that project with a steady stream of videos. 
"Can't Stop Won't Stop" is a highlight of the tape and the video jumps straight into the action. The video showcases her magnetic personality and the music proves that she knows how to flip even a simple phrase into the core of a contagiously catchy track.
"Can't Stop Won't Stop" demonstrates her melodic side, but the rest of the mixtape hints at her versatility. Lil Westside can really rap and, in classic mixtape style, she goes in over iconic beats like Outkast's "Da Art of Storytellin" and Mike Jones' "Still Tippin'," while "Let The Beat Build" is another highlight. With a varied skill set and a DIY approach, Lil Westside is setting the foundation for success in 2018.
Watch the "Can't Stop Won't Stop" video below and listen to the Welcome To The Westside mixtape here. Keep scrolling to read our interview with the rising Jacksonville rapper.
How long have you been making music?
I started rapping at a young age. When I was like 6 or 7, my uncles used to have me freestyle for their friends for money. Other than that, I started taking music seriously when I couldn't play basketball. I was known for both rapping and basketball but basketball was taking too long so at 16 I started taking rap seriously. Recording in the studio and stuff like that.
What inspired you to start?
Music videos, watching how the rappers were living. Music used to always make me happy. That's why I try to put whatever I have in my mind into my music videos. I try to express myself on beat, but since people can't really see it, I make sure they see it in my videos.
Music used to always make me happy. That's why I try to put whatever I have in my mind into my music videos.
How'd you end up connecting with rappers like Ralo and Famous Dex on social media?
Famous Dex is my idol—my dream is to do a song with him because he motivated me to keep making music. One day I decided to tag him on a post and told everyone to tag him in the comments but I doubted myself because he has a million followers and wouldn't see it. I woke up the next morning and he was like, "Yo, this shit is fire, we gonna work." I sent him a DM him after but he never responded.
After that, I did a freestyle and put his name in a bar but I didn't tag him. I had already gotten his attention the first time so I didn't wanna keep bothering him. An hour after I posted the song Dex commented, "Yooo this is hard!" It was weird because I only hit him up one time.
He reminds me of me. I used to be up on this rapper Billionaire Black out of Chicago. Famous Dex always used to be in his videos break dancing. I was like, "Yo you're break dancing to drill music who are you?" Every video you would see him doing something, he wasn't a rapper but when he started I noticed him and hopped on his music. I feel like he was passionate about making it and when I watched his documentary where he talked about his mother passing and how he came up you can tell he had it bad growing up. I just like his energy and the way he came up. It gives me faith that I can make it.
What was the process of making "Can't Stop Won't Stop?"
I was in the car and the producer sent me the beat so I just was in there freestyling like "pulled up hopped out, opps out glocks out." I had that idea for over a year and just never recorded it. When I had to finish the tape I kept going over it in the studio.
What's next for you?
Drop as many visuals as I can, right now all of the videos I'm dropping are for songs from the mixtape I put out back in July of 2017. I know people liked the mixtape but with the videos now it's like "this song is hard." I want to go on tour, I want to travel. Get out of my city and meet new people.