1.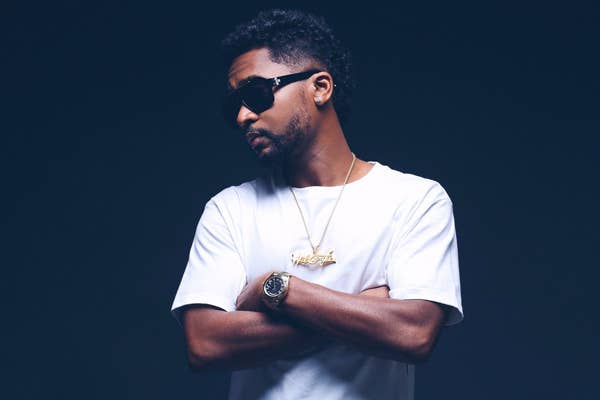 May 26, 2016: the day Gucci Mane was released four months early from an Indiana federal penitentiary after serving three years for drug and gun charges.
On this day, the Internet fully reflected the magnitude of this iconic moment in hip-hop history. As one of rap's most admired and influential artists, Gucci Mane's release was met with celebratory praise on social feeds from media, fans, and fellow artists.
But for one of Gucci Mane's closest cohorts and go-to producers, Zaytoven, it was crunch time. He had known of Gucci's release date two weeks prior, and by the time the news broke, he was already working with Mike Will to complete production for Gucci Mane's new album, Everybody Looking, out this Friday, July 22.
And while we received plenty of Guwop material while he was in prison, Zaytoven assures us that Everybody Looking is a new kind of Gucci Mane album. This is the first time Zay is joining forces with fellow production giant Mike Will, collaborating on the entirety of the album. According to both producers, Everybody Looking is a classic which will unite the hip-hop community as it rejoices in the return of a king.
We spoke with Zaytoven about creating Gucci Mane's first post-prison release, the forthcoming collaborative album between Gucci and Drake, and his hopes for the future of hip-hop production.
---
What was your first reaction when you heard that Gucci Mane was out of jail?

I was excited maybe two weeks before because he had told me when he was coming home, so I already knew what the plan was. The day he got released was the day he had to be in California. I was excited, of course, but I was mad I couldn't meet him at his house when he got home. But this is the guy I've been waiting on for the past three years, so it was definitely an exciting time.
Were you on social media seeing people's reactions to the news?

That's all I was watching! At first, I thought it was going to be a secret. I thought he wouldn't want to tell people yet. But as soon as I seen one thing on the Internet, it was over. It blew all the way up. I was watching like a fan.
The release of "Guwop Home" was also an iconic moment. All eyes were on Atlanta. What was the energy like in the studio making that record?

Oh, man. When you got Gucci Mane, Young Thug, and Mike Will all together, the chemistry and the vibes are so hot. We were so geeked off of the music, jumping around the studio. You had Mike Will making the beat on the spot, and with Thug, you never know what you're gonna get. He might scream, he might cry, we don't know. But you know Gucci is going to give you those verses; they almost make you laugh, but at the same time you're like, "Oh, that's hard." We were so excited. "Guwop Home" is something special.
When you got Gucci Mane, Young Thug, and Mike Will all together, the chemistry and the vibes are so hot.
Mike Will was saying that Everybody Looking is classic status. What makes this album so special?

There are lots of reasons. He's been gone for so long, the way the production came together was special, and if anyone's a Gucci fan, you'll know that sometimes Gucci makes music where it's all spontaneous—he just raps everything off the top of his head—and you can tell there wasn't time and thought put into it. But this is one of the projects where he had time. He sat and thought about each line he was writing.
Plus, the simple fact that he wanted me and Mike Will to work on the majority of the project together was something special. Nobody else has put out a project where two producers like me and Mike Will, who haven't really worked together before, are sitting down and putting a whole project together.
As a producer who works with so many people, you're able to reach lots of different audiences, but you're also behind-the-scenes. Even though you're so successful, do you ever feel like you're not getting the credit you deserve?

Sometimes I feel like that, and the reason for that is because my music, what I've been doing for so long, is probably the most mimicked music out. When I listen to radio or to people's new projects, I'll be like, "Damn, that kinda sounds like what I created with Gucci so long ago." A lot of people don't really know that and don't really give me the credit for that, which, I mean, is cool. That's another thing that keeps me hungry.
If these guys are biting my sound, I gotta beat them. Me not getting the credit for so long is also what kept me around for so long. Sometimes as a producer or even an artist, you can peak when everybody is giving you attention, praise, and accolades, but then a year or two later you're over with and there's someone new. With me, not getting all the attention I deserved kept me on the rise. I've been rising for ten years. When all eyes aren't on you, it expands your time.
Are there new artists who are exciting you right now?

Lil Yachty, 21 Savage, Lil Uzi Vert, Kodak Black. Those are the guys who I enjoy working with because they've got the new sound.
With the internet making it so easy for anyone to pick up a computer and upload beats on to Soundcloud, what do you think the future of hip-hop production will look like?

It's almost scary. Nowadays, you really don't need musical skills to make music, as long as you own a computer. One of these days people are gonna start making beats with their cell phones. It's scary because it's getting so watered down, but I still believe that music will turn back around and people will go back to being real musicians, understanding music and putting chords and progressions together, and things like that.
Can you give any details on the Gucci Mane and Drake project you've hinted at?

It's in the works right now. When Drake came over to the house to shoot a video, him and Gucci got to talking about making something. It will be a small EP. I think it might be called 6ers, you know, because Gucci is from Zone 6 and Drake is from Toronto, the 6. It's definitely happening.
4.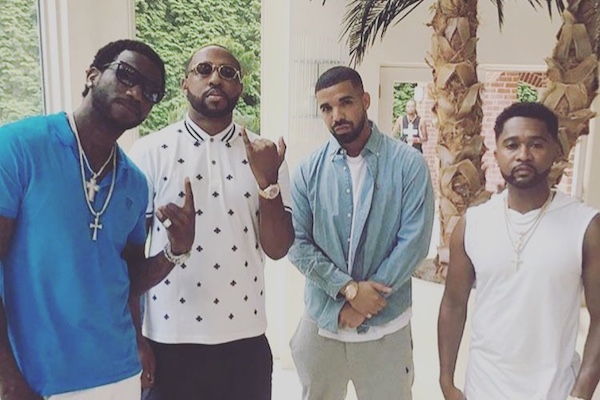 ---
Zaytoven is opening for Gucci Mane at the Gucci Mane & Friends concert tomorrow night, and for Gucci's entire upcoming tour. Listen to his new mixtape Where Would the Game Be Without Me below, and look out for another Beast Mode project with Future, too.