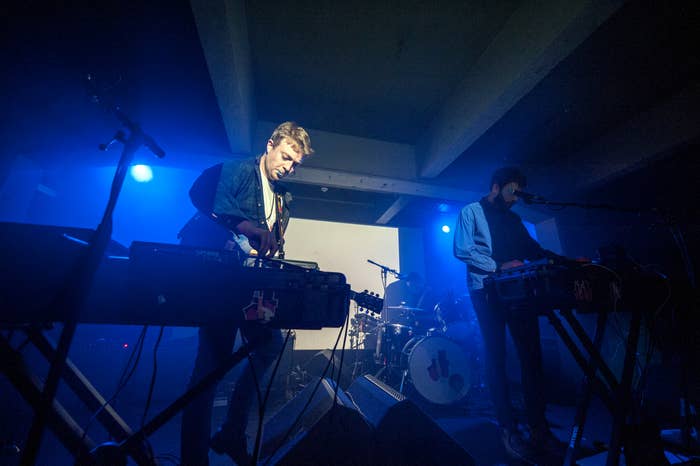 Mount Kimbie returned last year with their latest album, Love What Survives, and now they've unleashed a new track from those sessions that didn't make the final release. What's even better about the newly unearthed track is that it features frequent collaborator King Krule, who appeared on one of the highlights from the album, "Blue Train Lines."
It might only be a short track, coming across as something of a tease, but it's every bit as delightful as their previous collaborations. Krule takes a rapping approach on the track, serving up some typically obtuse lyrics atop some strange, swirling production. It makes sense that it didn't make the album proper, but it's a great b-side from the sessions nonetheless.
Listen to "Turtle Neck Man" below.