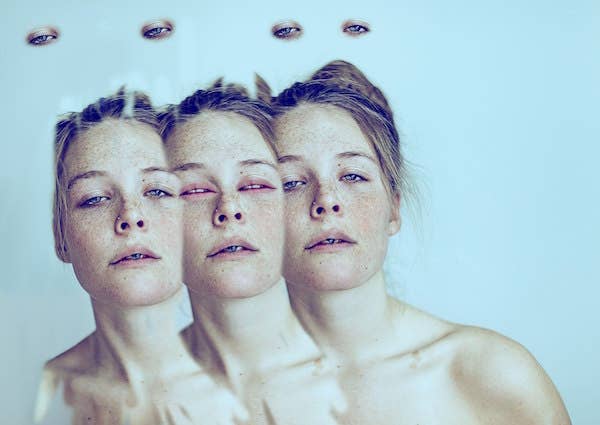 Daily Discovery is a feature that highlights a new or recently discovered artist who we're excited about. See the rest of our Daily Discoveries here.
We have yet to invent a scale that measures the weight of a body under duress. Emotional baggage takes as much of a toll on our livelihood as any physical property, whether it's of our own creation or the result of another's grip on our happiness. In Maggie Rogers' "Alaska," the clouds part, the sun rises, and the blinds blocking light from a dark room pull away. The long-awaited song, which had Pharrell losing his composure in a widely circulated New York University video, comes down to a single sweet truth: Today is a new day. Listeners heard the song that blew Skateboard P away, and now we're sharing the full mixed and mastered version for the first time.
"The music, in a lot of ways, reflects this meditative quality I get from hiking and dancing," Maggie tells P&P from the comfort of her parent's Maryland farm, far removed from frantic New York. "They're two polar opposite things when you're thinking about them from a distance. With one, you're alone in the middle of nature. The other involves loud music and groups of people. But my experiences with both of them in the last three years have turned them into a mental health thing, a grounding process. I think about them in the same way. They're the most ancient, primal release."
The dance-folk blend clicks as the song plays on. Whether reaching great heights in a mountain range or swinging and swaying with friends in a studio, everyday problems fall by the wayside. Fittingly enough, the young singer departs tomorrow for a month-long trip (backpacking through the wilderness is on the agenda) before returning to the city. She'll spend time with a dear friend she met in—where else—the 49th state, who took the photo Rogers used for her artwork (below).
"The artwork is from my time in Alaska—that's me in the red," she explains. "It's funny, the 24 hours leading up to that photo were miserable. It had been raining for days straight, it was super foggy. We were having trouble navigating. We were in two different groups, separated from our friends. But that morning, everybody found each other and we cooked this big feast of pancakes and macaroni and cheese. Then the sun came up. We were in this glacial basin where there was this pool, essentially, and we hadn't seen any body of water like that. Nothing with that sort of volume. My best friend took that photo of me as we were getting water to cook the food [Laughs]. It seemed like the only appropriate way to represent the music."
All aspects of the song reflect that very setting.
"When I had been hiking in summers after Alaska, I had been creating a natural sample bank of birds, noises. A good chunk of the rhythm in the song started from me just patting a rhythm on my jeans. That sample is the main rhythm. Me snapping in a room. I wanted to make dance music, or pop music, feel as human as possible."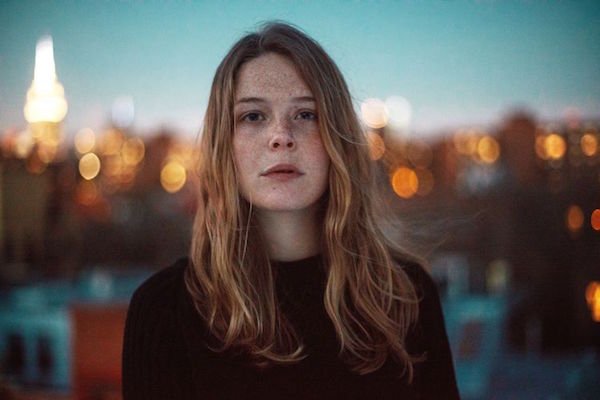 What sounds like a soft-spoken soul begins to soar, liberated, as the record progresses. Rogers breathes the crisp air of glacial plains, fueling a voice that's at once as delicate and powerful as the nature she describes and samples in the track's backbone. Each component of "Alaska" pulses with the same heartbeat, amplifying itself like an echo chamber in which dancing is required and sadness is left at the door. What remains is an ear worm as infectious as it is earnest, one that took time to crystalize.
"I made folk music my whole life, but after my freshman year of college, I kind of had writer's block. I couldn't figure out how to write a song. So when I did start writing music again in the middle of this year, the first place I picked up was the last place I stopped writing, that summer. Going to Alaska, processing all of the change that has happened to me since going to New York, and then reflecting on how I felt afterwards."
Rogers wrote, sang, and co-produced the song, and her dedication shows. Explore "Alaska" below, and prepare to press that repeat button.