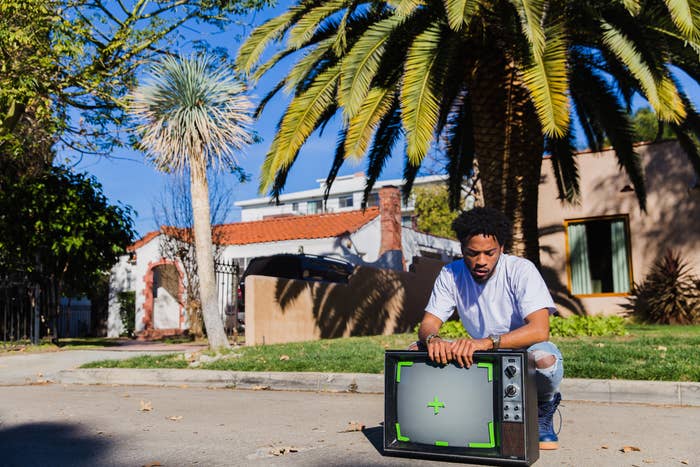 We first met Armani White in 2015 when we talked to him about his "Stick Up" track and what was inspiring him. Then, early in 2017, we premiered "NYC Window" on our Beats 1 show. Today, Armani is back with new music in the form of "Public School" which is premiering below via SoundCloud before its official release tomorrow.
The track sees Armani going in with multiple different flows over a bouncy beat, a reminder of his skills as an MC that are as clear now as they were in 2015. "All in all this song is breath of fresh air after convoluted ideas battling in my head for years," Armani says. "The song is themed with the clash of a careless spirit and it's neglected responsibilities. I wanted all of those who have grown with me to see the maturity as well those who are just finding me to see the playfulness."
Explaining the upcoming project, he adds, "The concept, in a nutshell, is 'Save me from myself,' threaded around the idea of finding out your purpose in life before it's too late to act on it. My character is a toxic man who blends his good intentions with horrible execution."
Listen to "Public School" below and look out for more from Armani this year.