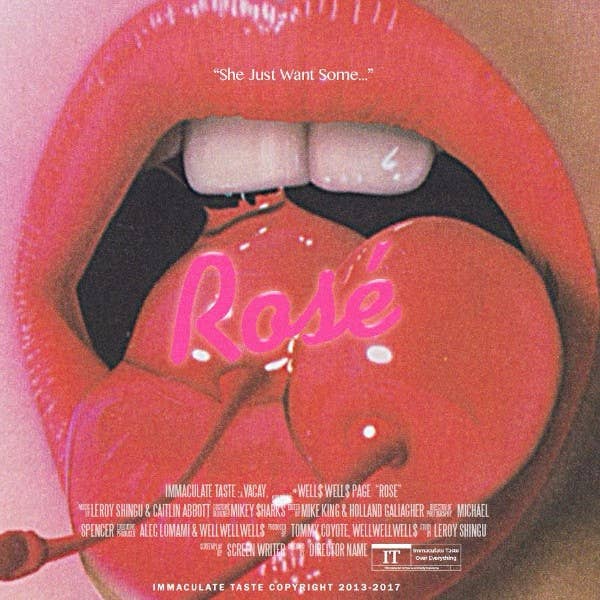 Back in October, North Carolina rapper WELL$ released his latest album The Way I'm Living Makes My Mom Nervous. The majority of the tracks on the album matched the tone of his voice—gritty and attention-grabbing. Today he veers from the expected as he returns with his new single "Rosé."
After an album full of bass-heavy records, WELL$ switches things up completely with by rhyming and singing over a much more relaxed production by Immaculate Taste in-house producers VACAY and Tommy Coyote. WELL$ trades in his gritty, hard-hitting vocals for a softer tone than feels lighter, and more affectionate.
"After The Way I'm Living Makes My Mom Nervous, I decided to be more hands on the production and with the help of VACAY we started crafting a new project and a new sound," WELL$ explains. "'Rosé' is one of those songs that came out of that experience. 'Rosé' isn't really what you can expect from the rest of those sessions. I was feeling good, feeling happy in my new relationship, so I decided to capture that moment and made a song for that special woman in my life that pushed me to want more for myself."
Listen to "Rosé" below.